Chevrolet Tahoe Owner Manuals
---
Chevrolet Tahoe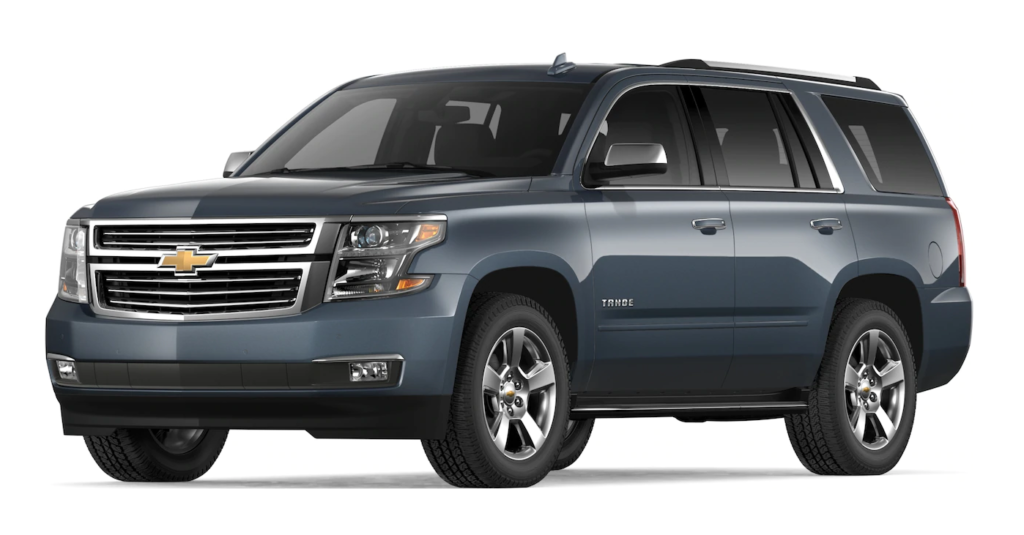 The Chevrolet Tahoe has a powerful V-8, 420 hp, 6.2-liter engine with a 10-speed automatic transmission. However, its fuel economy holds it back from being efficient.
Any problems that may occur with the Chevrolet Tahoe can be solved by a quick glance at the owner's manual for some DIY repair tips.
A few of the most common problems have to do with the mechanical parts of the car which include:
The power brake units leaking fuel which can be a concern since that fluid is flammable and can cause a lot of damage to the car's internals
The intake manifold gasket leaking coolant or engine oil which can damage several components. These fluids can also mix together and can cause even more damage
The fuel pump can fail which can cause the engine to stall and not restart even if you try.
The Chevrolet Tahoe (and its rebadged version the GMC Yukon) is a full-size SUV from General Motors. Chevrolet and GMC sold two different-sized SUVs under their Blazer/Jimmy model names through the early 1990s. This situation changed when GMC rebadged the full-size Jimmy as the Yukon in 1991.Chevrolet waited until 1994 to rebadge the redesigned mid-size S-10 Blazer as the Blazer, renaming the full-size Blazer as the Tahoe.
The major problems associated with sold Chevrolet Tahoe
Brakes fail to engage:  So far, the regal owners have reported the problem of brakes failure. This condition arises when there is a damaged Rotor disk or driving through the mud or water, this could eventually lead to brakes failure.

AC cooling problem

Air bag problem: This is caused by a sensor malfunctioning or when there is a previous deployment.

Transmission problems: This is a condition caused by a contaminated transmission fluid or a wear and tear on the transmission parts inside the transmission.