Chevrolet Volt Owner Manuals
---
Chevrolet Volt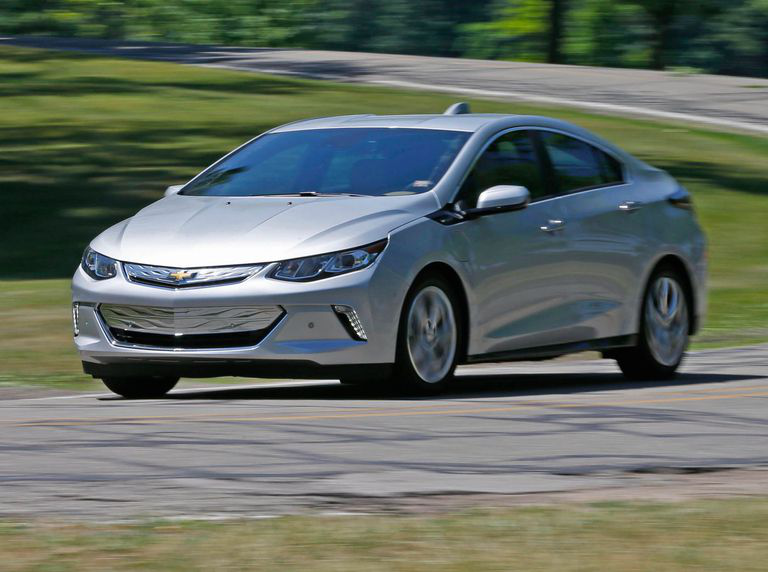 The Chevrolet Volt is an electric vehicle which travels up to 53 miles before the gasoline engine takes over. It has an infotainment system which includes support for Apple CarPlay and Android Auto as well as two USB ports and a mobile hotspot. It has a built in 7.2 kW charger which reduces charging time.
There are a few problems common to most models of the Chevrolet Volt.
The engine may also start after you exit the vehicle due to a software issue. This is particularly dangerous and should be fixed immediately.
The brakes may also perform below expectations. The anti lock brake system and traction control can fail since the front brakes are locking up.
Another common problem is that the second and third row seat belt retractors may not lock properly so that a child is secured.
All these problems can be solved if you look over the owner's manual.
Chevrolet Volt is a division of General Motors (GM), an American automobile manufacturing company; it is a compact plug-in hybrid car. Two generations of the Chevrolet Volt were built namely the first generation (2010 – 2015) and the second generation (2016 – 2019) both designed by Jelani Aliyu and assembled at the Hamtramck Assembly Detroit-Michigan of the United States of America.
The Chevrolet Volt models include the first generation vehicles for the (2010 – 2015) model years, and the second generation vehicles for the (2016 – 2019) model years.  Production of the Chevrolet Volt ended in February 2019. The Chevrolet Volt is the U.S. all-time top-selling plug-in electric car. The Chevrolet Volt has won several awards, including the 2009 Green Car Vision Award, 2011 Green Car of the Year, 2011 North American Car of the Year, 2011 World Green Car, 2012 European Car of the Year and the 2016 Green Car of the Year.
Chevrolet Volt in its quest for innovation introduced the Regen On-demand paddle add-on to the steering wheel which enables you slow down without actually using the brake pedal, a colour touch screen and driver information center behind the steering wheel, 4G LTE Wi-Fi hotspot, standard Apple Carplay and Android Auto capability. It also comes equipped with Teen driver technology, available adaptive advanced cruise control, lane keep assist with lane departure warning, and available rear cross traffic alert.
Problems with Chevrolet Volt models
Chevrolet Volt car owners have reported the following common problems:
1) Engine problems: defective accessory belts and pulleys, engine mounts, and oil leaks.
2) Defective engine computer: rough idle problems due to software issues
3) Total and sudden loss of power at freeway speed due to the failure of a power bus.
4) In-car electronic problems: display screen freezes or goes blank.