Ford F-150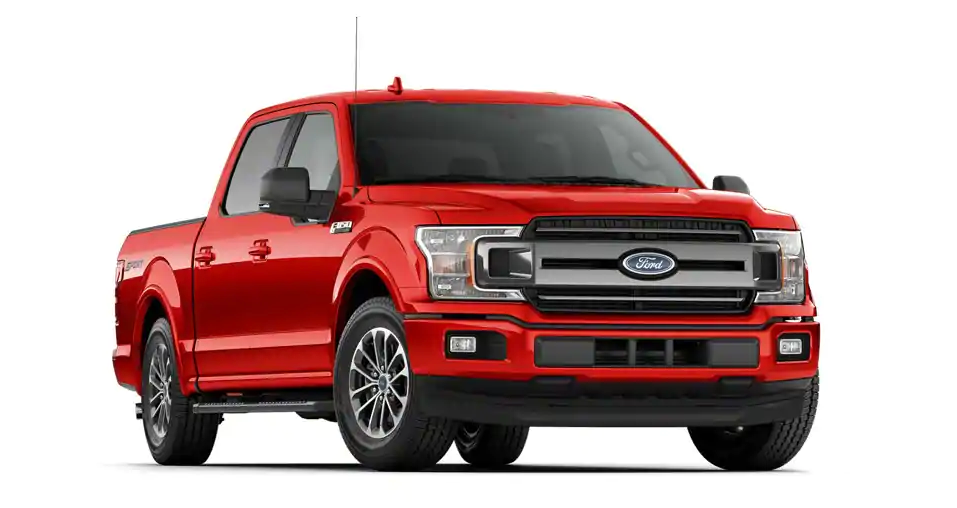 The Ford F-Series generally is a series of light- and medium-duty trucks, which begins its production in 1948, as full-size pickup trucks, chassis cab trucks, and commercial vehicles. During the 2019 production model year, the Ford F-Series includes the F-150 pickup, Class 3-5 Super Duty trucks (F-250 through F-550), and the Class 6-8 Super Duty trucks. The most popular model of the F-Series is the F-150, now in its thirteenth generation.
Sold from 1991 to 1992 as the Ford F-150 XLT Lariat, the Nite special edition was a monochromatic option package, featuring black paint and trim with a multicolor accent stripe. The Nite edition was available as a two-wheel drive or four-wheel drive. This includes a sport suspension and alloy wheels on 235/75R15 white-letter tires. 
The Platinum is a luxury-oriented trim of the Ford F-150, which was introduced in 2009, and replaces the Lincoln Mark LT in the United States and Canada, and the Platinum adopted many of the luxury features and content from the Mark LT with the more subdued exterior styling. 
In 2013, Ford began the use of the Platinum trim for Super Duty trucks. 
Problems with Ford F-150 Model
Heater Stopped Blowing Warm Air: caused by the failure of one of the blend air door actuators. 
Rough Idle caused by EGR Sensor: Intermittent rough idle may be caused by the EGR sensor sticking, causing the EGR valve to stay slightly open. 
Spark Plugs ejection from the Cylinder Head: familiar with the V8 engine, which makes a tapping or knocking noise, thereby making the engine will begin to misfire at all speeds. 
Ford F-150 Common Issues
Update MyFord System
Fix Stuck F150 Windows
F-150 Transmission Rolling Pin Issue
Diagnose F-150 Air Conditioning
Replace F-150 Spark Plugs