Ford Contour Owner Manuals
---
Ford Contour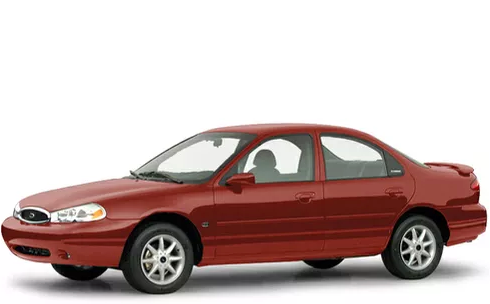 The Ford Contour is classified a mid-size car a North American versions of the first-generation Ford Mondeo, derived and developed together with the Mondeo MK 1 variant of Ford Motors, shared same platform of Ford CDW27 with its European specs, marketed as a four-door sedan for model years 1995-2000, and replaces Ford Temple and Mercury Topaz.  
The Ford Contour shared three significant systems with the first world car of Ford Motors, the 1981 Ford Escort, despite their disparity, which include the body structure, powertrain, and suspension. This was marginally redesigned to suit American demands better.
Ford Contour sedan was remodified to The SVT Contour. This version experience an upgraded engine, handling and performance upgrades, and installation of different interiors and new bodywork. The SVT Contour was manufactured from 1997 to 2000, with a significant running change during 1998, which was primarily available by particular order at specially designated Ford dealerships.
Problems with the Ford Contour Model
Transmission Problems: Triggered by Front Pump Failure, which loses its ability to create hydraulic pressure, which an automatic transmission needs to function.
Check Engine Light: Caused by lack of EGR (exhaust gas recirculation) flow Passage in the intake manifold
Reprogram Powertrain Control Module (PCM): when after been packed for over twenty minutes, and the vehicle hesitates while the engine is at average operating temperature.