Hyundai Ioniq-Hybrid Owner Manuals
---
Hyundai Ioniq-Hybrid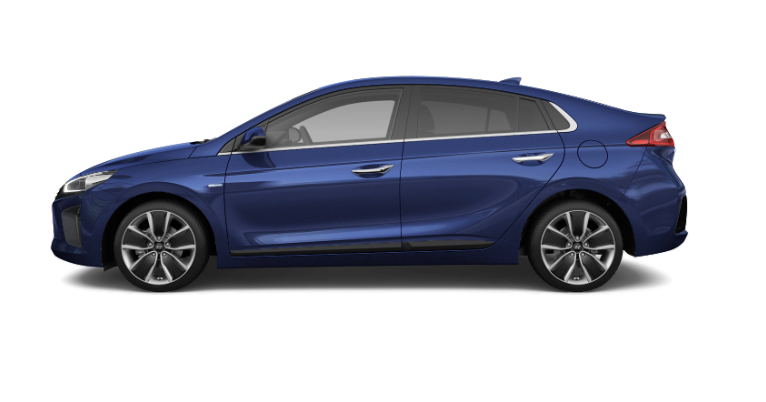 The Hyundai Ioniq is the first car built from scratch to be precisely hybrid and electric. The hybrid was introduced in February 2016, in South Korea, and was launched in Malaysia in the later month of 2016, with three variants, namely, HEV and HEV Plus.
These hybrid version competes and surpasses the previous mileage front-runner in the Toyota Prius regarding fuel economy, but sharing the same powertrain alongside with the Kia Niro hybrid crossover. The sleek and smooth design helped lower the drag coefficient to 0.24, while the utilization of tensile steel for the structure was implemented for reducing excessive and aluminum for non-structural components.
Hyundai expects that the model with 15-inch alloy wheels will obtain an EPA rated because of its fuel economy range between 57 mpg US (4.1 L/100 km) and 58 mpg US (4.1 L/100 km), which is ahead of the Toyota Prius Eco 2016 model with 56 mpg US (4.2 L/100 km). The 17" alloy rim option and trims of Ioniq Sedan produce approximately 5 MPG lesser in the overall fuel economy.
Problems with Hyundai Ioniq
No Sound from Speakers: This is caused because the car is loaded with an optional navigation unit, which may suddenly stop playing audio from all speakers. This can only be resolved by hard reset – by disconnecting the negative vehicle
Automatic transmission Won't Shift Correctly: Changing of the failed speed sensor in the transmission is imminent, as to correct this fault.