Hyundai Veloster Owner Manuals
---
Hyundai Veloster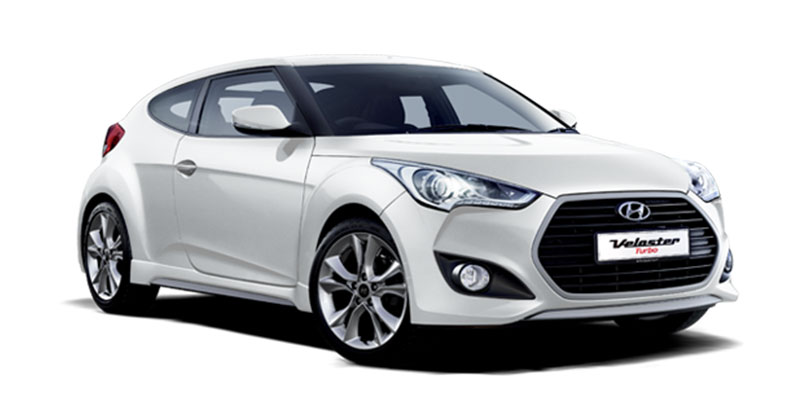 Hyundai Veloster is a model of Hyundai that was produced in 2011 which had its first sales in South Korea on the 10th of March, 2011, followed by sales in Canada and the United States that same year. In South Korea, it was unveiled to the market by Hyundai's Premium Youth Lab, though it was first introduced on January 10, 2011, at the Detroit Auto Show to give the world a glance of its features. This model was designed up in place of the discontinued Hyundai Tiburon which had its last production in 2008.
This car is unique from all other cars with its asymmetric door design, having one big door at the driver's side and other two smaller doors at the side of the passengers.
This kind of design is more common among the commercial motors and the minivans. In North America, the Veloster is installed with Blue Link, which would later be installed on all future Hyundai Model. It's a new Telematic System that gives crash notification, among other installations, that this model comes with are vehicle diagnostic and remote-control attributes.
Problems with Hyundai Veloster
*No Sound from Speakers
Hyundai Veloster is installed with the Optional Navigation Unit which may sometimes stop all audio or sound from the speaker including sound from radio, satellite radio, CD player, telephone call. While this problem persists, all other functions might still be intact. This is a software problem that can be correct through the hardware, by removing the negative battery terminal, wait for like 15 minutes, then reconnect and everything is back to normal.
*Transmission Won't Shift/CEL Due to Failed Speed Sensors in Transmission
If the Check Engine Light illuminates and also the Automatic Transmission fails to shift properly, this might be caused by the failure of the speed sponsors in transmission. To correct this, the sponsors have to be changed.