Hyundai XG350 Owner Manuals
---
Hyundai XG350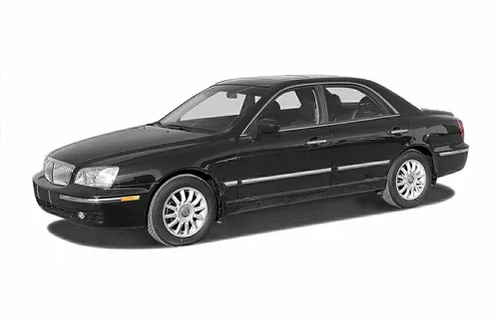 Hyundai XG350 is one of the upline models of Hyundai, it is an executive car manufactured by Hyundai in South Korea also known as Grandeur. The Grandeur has evolved through good five generations. The XG model years spanned between 1999-2015, with each model of XG going through phases of development and improvement just to give a more luxurious experience to the customer, this model is featured with the 4-door sedan, front-engine, and front-wheel drive, and five seats.
2005 was the final year of the XG350 when it was discontinued and replaced by 2006 Azera model.
Problems with The Hyundai XG350
* Fuse Problem
The problem that is associated with the model of Hyundai is the fuse under the bonnet, if you notice that the fuse keeps blowing and to correct this problem then it should be replaced.
*Front Oxygen Sensor Code Problem
The check engine light may illuminate, telling that there's a problem with the front oxygen sensor, while the sensor test is okay, then to check this, you have to reprogram the engine control computer.
* Alternator Problem
If you notice that you have an alternator failure, then the best way to fix this is to replace with an improved alternator that is capable of replenishing the power back to the battery.
* Shift Quality Problem
Experiencing stiffness with the gear while the transmission fluid is at appropriate level, then serving the transmission fluid with improved quality should fix this problem.