Mazda 626 Owner Manuals
Missing function "yoast_breadcrumb"
---
Mazda 626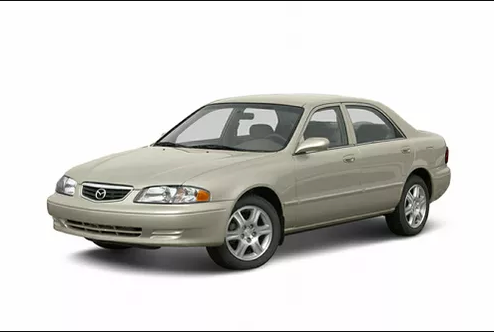 Mazda 626 is a division of Mazda Motor Corporation, an automobile manufacturing company located in Japan; also referred to as  " Capella" which is the brightest star in the constellation Auriga.  it is a compact car originally manufactured in the Hiroshima from 1970 to 2002. The Mazda 626 was used as a prototype to make the Ford Telstar and Ford Probe and it also acts as a predecessor to the Mazda6.  Available versions comprise of the following: First generation (1970–1978), Second generation (CB; 1978–1982), Third generation (GC; 1982–1987), Fourth generation (GD, GV; 1987–1992), Fifth generation (GE; 1991–1997) and the Sixth generation (1997-2005).  Mazda Capella designers include Hiroshi Yamamoto (1985) and Yasuo Aoyagi (1989).
The Mazda 626 versions were available as a hatchback, station wagon and sedan modes. It offered variation in engines and sleek designs. The front-wheel drive was equipped with central locking and sunroof, FM radio button, 5-speed manual, and safety check panel.
After several improvements were made on the 1980 model from Australia, the resulting model was dubbed "Special", meanwhile, the Super deluxe sedan sported some additional options like a different body style, folding armrest, central lock system, and distinctive wheel trims.
Problems with the Mazda 626 models
Mazda 626 owners have reported the following common problems;
Wiring problems.
Reverse light failure.
Engine misfiring.
Starting issues due to distribution malfunction.
Stalling of the engine