Toyota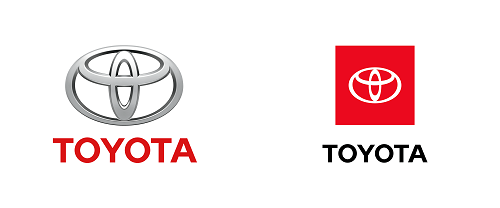 Toyota was founded in 1937 and now holds the title for being the worlds biggest car manufacturer when you also consider its sister brands such as Lexus.
The company was also the first to reach the record of 10 million vehicles produced in a single year which it achieved for the first time in 2012. Toyota is the 7th largest company in the world in terms of revenue.
Toyota is the worlds largest electric vehicle manufacturer and control a very large portion of the patents for that technology.
Name of Car Company & Location: The Toyota fleet of vehicles is manufactured by Toyota Motor Corporation which is located at Toyota City, Aichi, Japan (HQ).
The major brands operated are: The Toyota, Hino, Lexus, Ranz and Daihatsu.
The types of cars/trucks it operates: The Toyota Car Company operates the following trucks: the Toyota Hilux, Toyota Land Cruiser 79, Toyota Tacoma and Toyota Tundra.
Major innovations: The Toyota hybrid system (THS) developed to deliver outstanding environmental and superb driving performance, as well as the Toyota optimal drive (which incorporates cost savings, reduces carbon emission, produces new lightweight engines, boosts fuel economy, and improved transmission).
Most sold vehicles by type: 1st the Toyota Corolla, 2nd the Toyota RAV4
Most common problems for Toyota Corolla: Faulty water pump, premature weakened suspension, clutch plate problems, faulty fuel pump, malfunctioning brake problems, excessive consumption of engine oil, transmission and differential failure. Defective TRW crash sensors leading to seat belt and airbag failure, faulty mass air flow sensor, rusty sunroof, steering column failure, car vibration at high speed (60mph – 70mph), overly sensitive electric power steering system, premature passenger airbag propellant failure, cracked engine control module (ECM), worn piston rings, and airbag control module failure.
Most common problems for Toyota RAV4: Occasional failure of the lambda sensors in the exhaust (petrol engines), occasional failure of the clutch's dual-mass flywheel, engine warning light coming on, and malfunctioning speedometer. Cylinder head gasket failure, navigation/audio screen problem, gearbox problems, and water pump failure.