Cost to Repair Whirlpool Refrigerators in 2022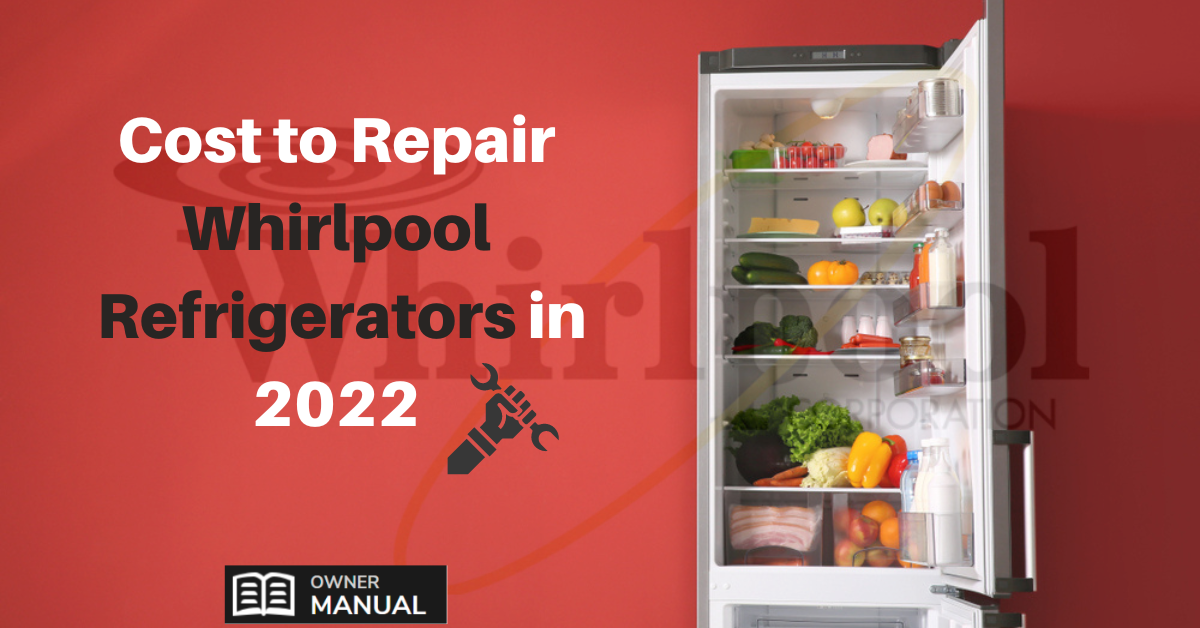 The Whirlpool refrigerators in 2022 will cost almost from $350 to $1,500. The price depends on failure type, location, spare parts, etc.
But we can help you narrow it down. This blog will guide your financial situation when repairing Whirlpool refrigerators. In it, we will discuss common refrigerator faults and their repair costs.
Cost to repair Whirlpool refrigerators in 2022
The thought of not having ready-to-eat meals because of a faulty refrigerator is annoying. In addition, the need for a healthy diet makes refrigerators indispensable appliances in every household. Without a working refrigerator, keeping your vegetables and fruits in good condition becomes difficult.
Owning a Whirlpool refrigerator in good working order contributes to the well-being of any home. Many families have a refrigerator that stores food for a long time, which improves their healthy lifestyle.
If you're wondering why refrigerators are so crucial, they play a vital role in storing food and beverages. Whirlpool refrigerators serve all the purposes of having a fridge in your kitchen.
Many things can be responsible for the imperfections of a Whirlpool refrigerator. Due to the continuous use of refrigerators, they develop errors from time to time. Some of these errors are easy to fix and inexpensive, while others are quite expensive and difficult.
Check out more information on how much it might cost to fix a Whirlpool refrigerator's various faults.
Cost of fixing a control board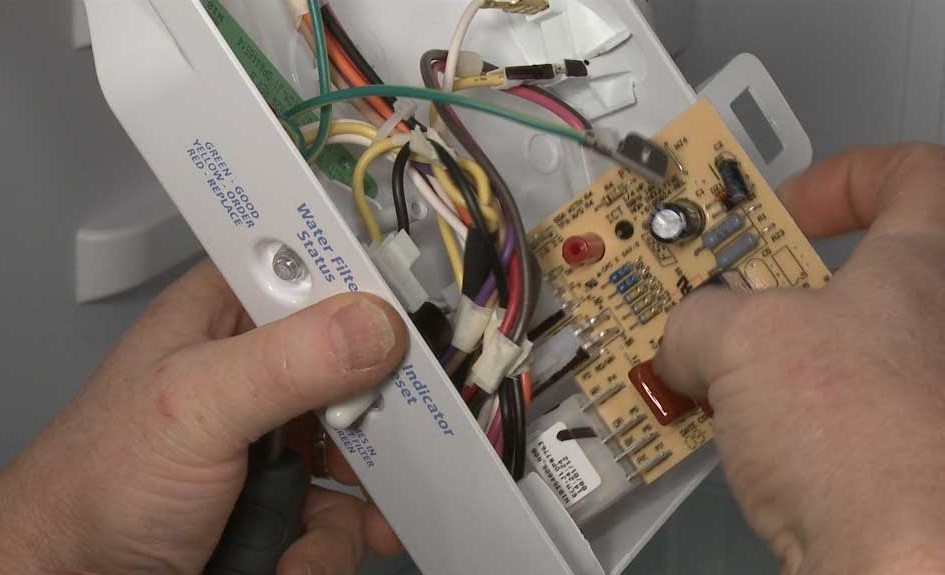 The electronic control board in your Whirlpool refrigerator manages and monitors the temperature settings for cooling and defrosting. If your control board develops an error, the entire fridge will stop working.
The control board works as the brain or CPU of the refrigerator. If your refrigerator is too old, it is better to buy a new one.
If you notice your refrigerator is getting too warm, too cold, not defrosting, or not starting, it is time to work on the control board. The control board is one of the expensive components of the refrigerator, and it costs around $500-$1,000 to replace.
Do not attempt to troubleshoot the control board problem yourself. Instead, contact an expert refrigerator repair service for the best compressor repair.
Repair costs for evaporators
An evaporator coil is crucial for the cooling process of your refrigerator. The evaporator coils appear like a radiator, and you may find them at the backside of the freezer compartment of your fridge. As the evaporator expands and contracts during its operation, the metal in the evaporator coil weakens.
Some cracks or damages are repairable. However, once your vaporizer gets faulty, it's best to replace it. The backside of your freezer utilizes the evaporator coil cover, which you can easily open with a screwdriver. Repairing your vaporizer can cost you as little as $200-$500.
Cost of repairing a sealed system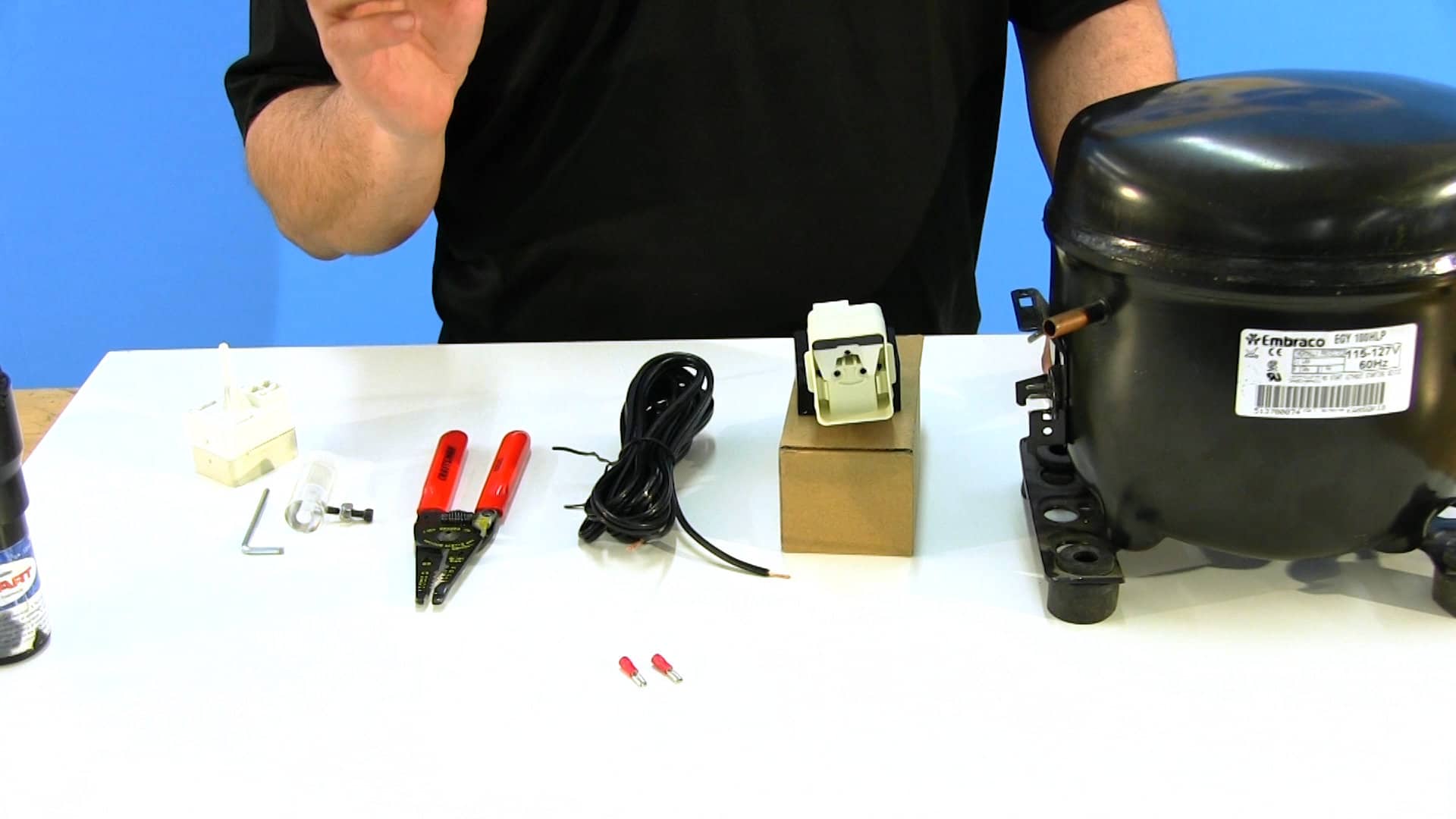 You can also refer to a closed system as the cooling system. The sealed system allows the compressor to compress and pump gas to the condenser. The suction line on the compressor then sucks the refrigerant gas out of the evaporator.
The closed system consists of various parts: the compressor, condenser coils, filter dryer, and evaporator. Therefore, fixing your Whirlpool refrigerator's sealed system early is better. You need to set the sealed system issue due to complications that may shut down the entire system.
It costs $800 to $1,200 to fix the problems with a sealed system. This price makes the sealed system one of the most expensive faults when repairing a Whirlpool refrigerator.
Compressor repair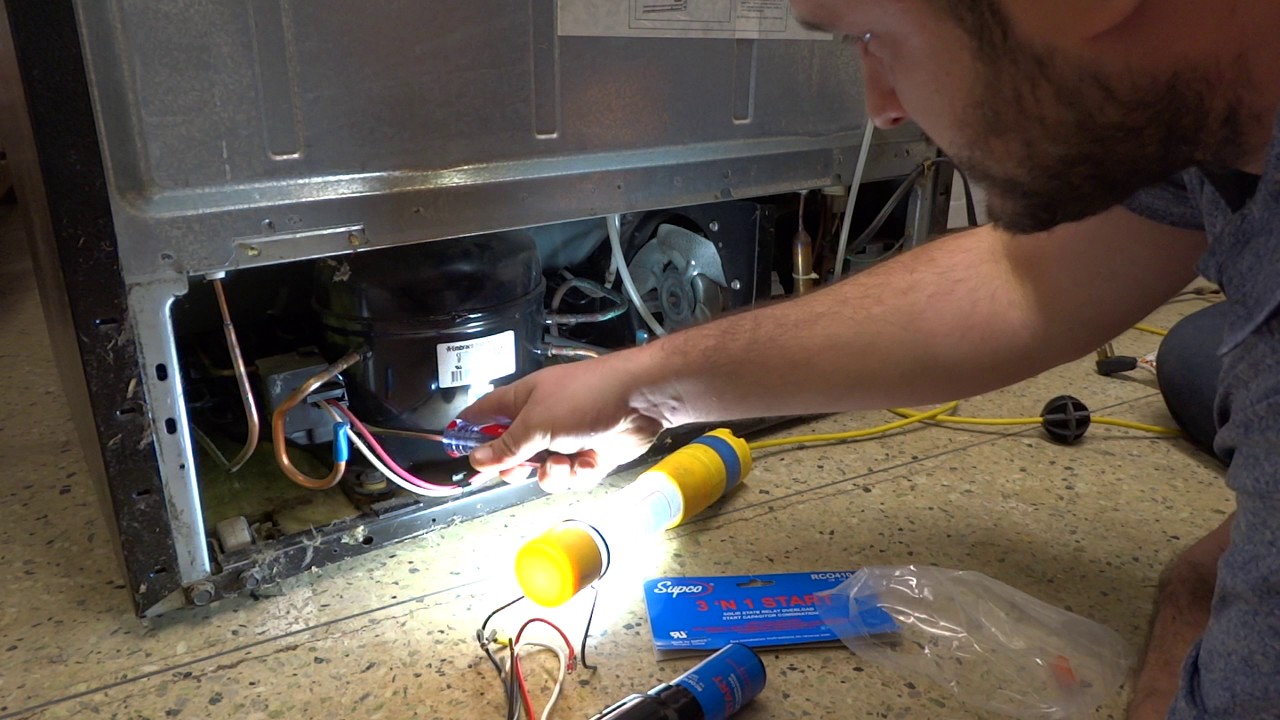 The compressor is one of the main components responsible for cooling your refrigerator. Unluckily, the repairing cost of a compressor is also one of the highest.
If you have an old refrigerator, it is better to replace it completely. Repairing the compressor of an old refrigerator may cost more than half of the fridge's purchase price. However, it can cost you anywhere from $500 to $1,000 to replace or repair the compressor in a newer model Whirlpool refrigerator.
Ice Maker Repair Cost
Current Whirlpool refrigerator models come with an ice maker. An ice maker forms ice while the water pump draws water from a holding tank and pours it onto an ice tray. The water flowing over the bowl eventually freezes, forming ice cubes within the tray cubes.
Several problems contribute to ice machine failure. For example, a blocked water hose and a defective switch can affect the functioning of the refrigerator.
You may have to spend $350-$500 to repair the ice maker issues in your fridge. Additionally, repairing an ice machine can be a hassle because the repairer must first disassemble your fridge.
Freezer repair cost
The Whirlpool refrigerators in 2022 can work while the freezers do not. Typically, the freezer in your refrigerator can serve as a place for bulk items like frozen vegetables, bread, and meat. One of the obvious signs that your freezer needs repairs is that it may be "over freezing."
Sometimes you have to chisel away the ice to get to items in your fridge. Other times, you may need to defrost the freezer simply by unplugging it from the power source; if your freezer has problems, budget $100 to $250 for repairs.
Sometimes you may need to replace the thermostat or door seal. Most freezer repairs come with a diagnostic fee, which is part of the estimate above.
Wrapping it Up:
Avoiding faults in the Whirlpool refrigerators in 2022 for a long period is terrible. Fixing the defects in your refrigerator will last longer and serve you better. But fixing these errors comes at a cost.
Repairing your Whirlpool refrigerator requires you to plan appropriately to get value for your money. A small challenge you may encounter when repairing your refrigerator is finding the right repair technique to provide you with a quality service. To overcome this challenge you may also download user manuals of various Whirlpool Refrigerator models from Ownermanual.co.