LG Inverter Air Conditioners Reviews for 2022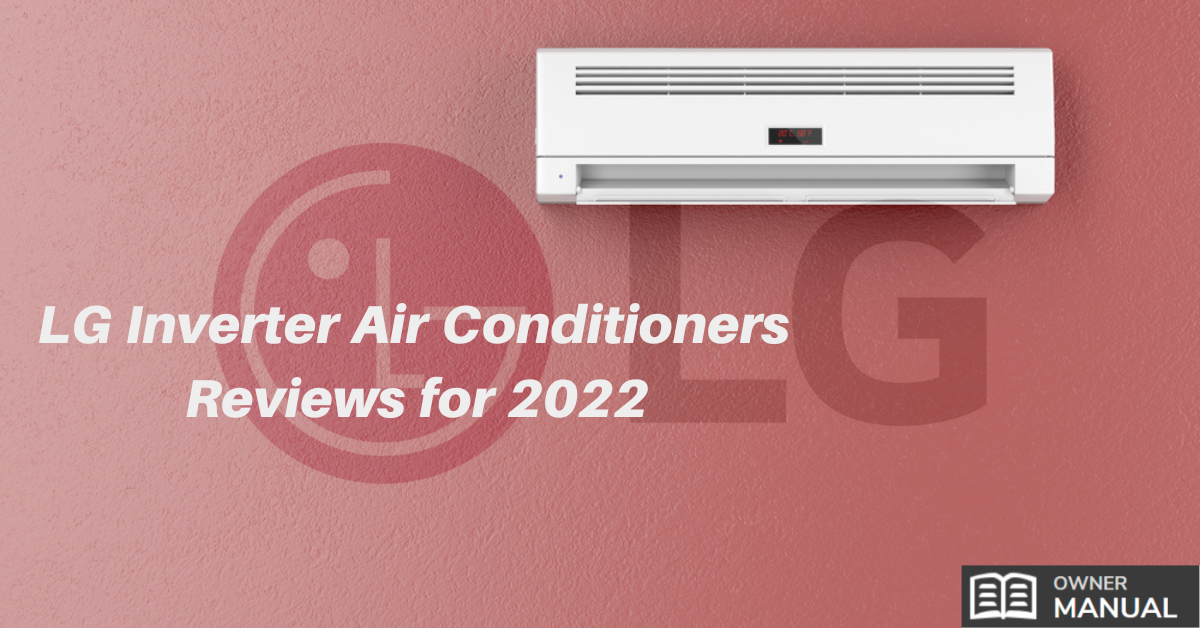 With increasing utility prices, LG inverter air conditioners offer an affordable way to cool your home without breaking the bank.
Inverter AC range from LG combines the advantages of inverter technology and durability of one of the world's leading appliance brands.
What is an inverter air conditioner?
Conventional air conditioners run at a fixed capacity. It means they  always run at its highest capacity, making it inefficient.
An AC inverter can adapt its output power to the cooling demand. The inverter tells the outdoor unit to either increase or decrease power based on the air temperature in the room instead of blowing at full volume all the time.
Advantages of Inverter ACs
Reduced power consumption
Depending on the load, inverters have a variable power consumption.
Longer service life
Because the compressors or motors are more efficient and don't work as hard, inverter air conditioners tend to last longer than standard AC units.
Faster cooling
Inverter ACs start strong and gradually decrease the power level as the room temperature drops. This means faster cooling.
Quieter
AC units tend to be louder at higher settings. When the room temperature gets cool enough, the ACs can lower their setting, making them quieter.
Long term savings
Depending on the device, units equipped with inverters can be up to 27% more efficient than traditional devices, which translates into lower electricity bills in the long term.
LG inverter AC technology
LG inverter air conditioners combine inverter technology with a speed-shifting compressor.
It adjusts the compressor's motor speed to regulate the room temperature more precisely than traditional ACs that can only turn the compressor unit on or off.
A more efficient, quiet, and longer-lasting air conditioner offers greater energy savings. LG inverter air conditioners can save up to 70% extra energy, based on testing by third-party lab Intertek on LG AC model LA200WC.
Compressors are the most crucial elements of air conditioning. Instead of other companies that outsource their compressors, LG develops its compressors utilizing LG's parts.
Our Recommended LG Inverter Air Conditioners for 2022
LG LA090HYV3 9000 BTU 27.5 SEER Art Cool Premier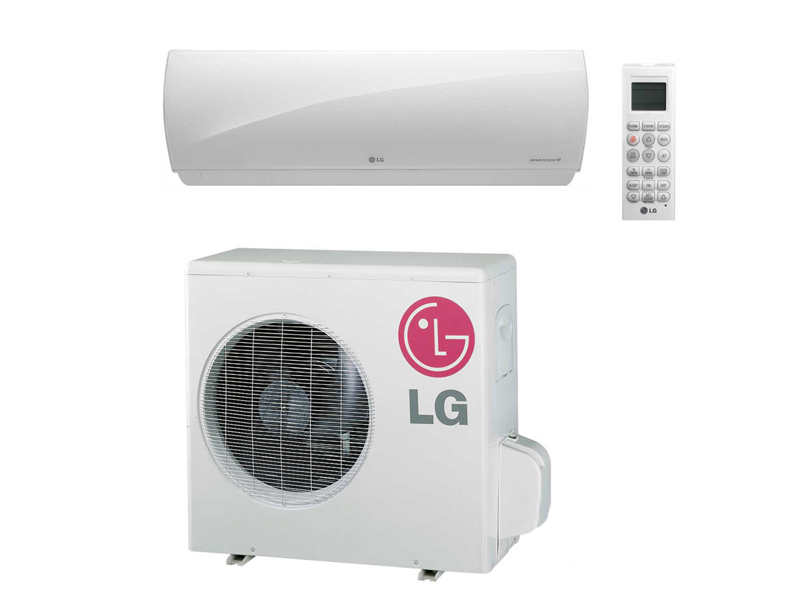 LG's HYV3 series of inverter ACs features low heating operation down to -13°F, making these units a feasible choice as a primary heat source.
The rating of this particular model is 9000 BTU. It can service a space up to almost 375 square feet. It boasts a high-efficiency rating of an EER of 15.8 and 27.5 SEER and an HSPF 13.5.
Apart from its spectacular ratings, one of the upgraded functions in the LA090HYV3 is built-in WiFi (previous HYV models need an optional module for WiFi) for home automation.
Also included is the capacity to have a height differential between the outdoor and indoor units. The HYV3 enables elevations up to 39.4 feet (vs. 32.8′).
It is also available in 12,000, 15,000, 18,000 and 24,000 BTU models.
LG LMU180HV 18,000 BTU Configurable 2 Zone Mini Split Air Conditioner with Heat Pump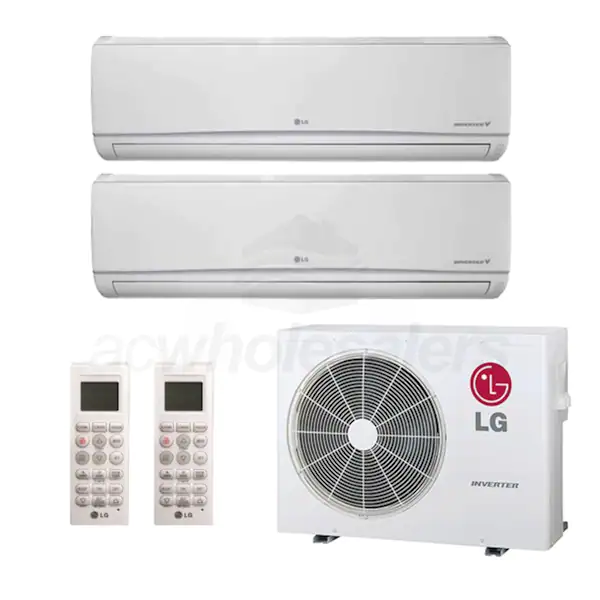 LG's Flex Multi-Split Dual Zone series enables you to install two indoor units in different areas of your house.
This 18,000 BTU mini split air conditioner is a dual zone HVAC with a combined connectivity rating of up to 24,000 BTU.
You can configure it by including a combination of two walls mounted and ceiling mounted units.
Whether connected to ducted units, non-ducted units, or a combination, the system preserves its Energy Star Qualification.
Not only are the Multi-F/Flex systems costly and energy efficient, but they also offer year-round comfort with extended cooling and heating areas.
It can heat in outdoor temperatures as low as -4°F, allowing it to act as the primary heating system in most country parts.
In terms of cooling, it can operate in a cool mode in outside temperatures as low as 14°F. The cooling operation can be improved to -4°F with the optional drain pan heater (PQSH1203).
Each unit operates with its remote control or thermostat (depending on the unit you select), so you don't have to condition the space you're not using.
LG LC128HV4 12,000 BTU Single Zone Ceiling Cassette Mini-Split with Heat Pump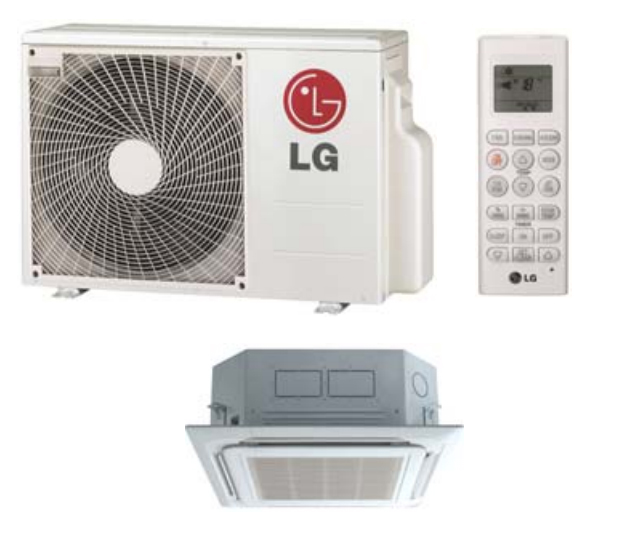 Ceiling cassette mini-split systems are an excellent alternative when floor space is at a premium.
A great option for colder climates, the LC128HV4 single zone mini-split system can operate in heating mode in conditions down to -4°F and in cooling mode down to 0°F.
An optional wind deflector can further improve cooling operation down to -4°F.
This indoor unit has a cooling ability of 11,100 BTU and a heat pump capacity of 14,000 BTU when used with the compatible outdoor unit LUU127HV.
It is Energy Star qualified with 19.4 SEER, 12.6 EER, and 10.4 HSPF ratings.
Jet Cool mode runs the device at high speed for up to 30 minutes to cool a room to 64°F quickly.
Swirl Wind is a 4-way controlled louver and fan speed system that develops wider, stronger airflow and lessens temperature stratification.
Moreover, a dehumidification mode controls humidity levels by turning off the compressor before cooling the room too much.
You may visit Ownermanual.co. Here you can download the online manual and troubleshooting guide you need to repair and maintain your LG inverter air conditioners or refrigerators.