8 Ways to Make your Small Laundry Room look Bigger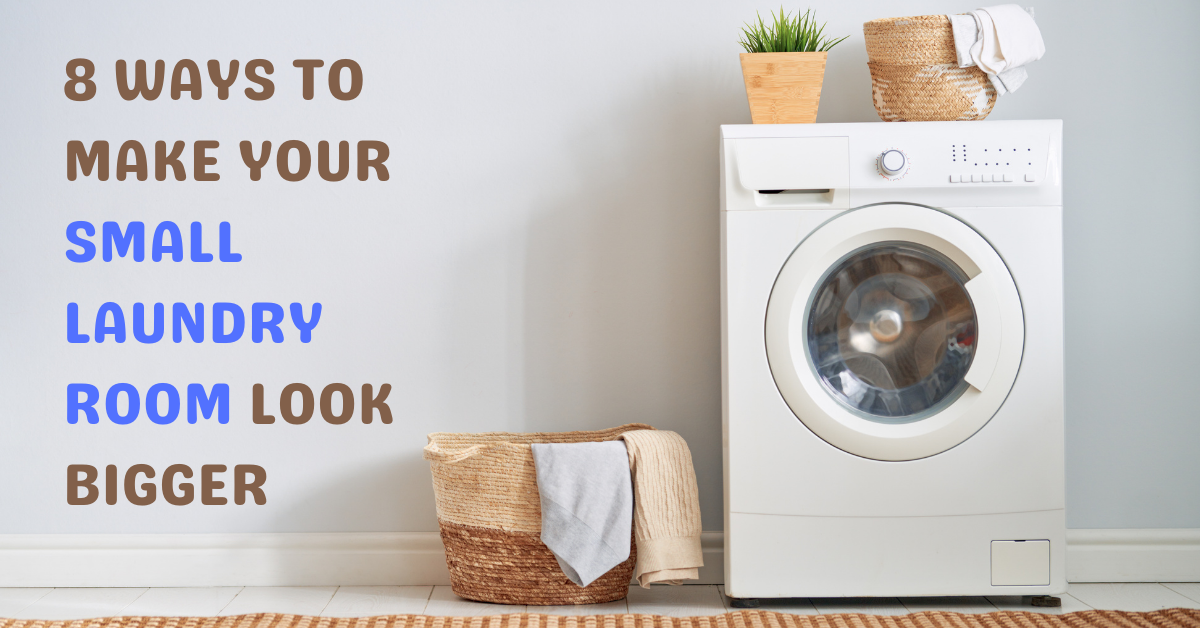 You can decorate your small laundry room in different ways to make it look spacious. Do not paint the walls of your small room darker colors. Instead, you should paint them lighter colors to make the area look bigger. Select a cool color in the room to make it look bigger.
One of the essential rooms in your house is your laundry room. But interestingly, it is also one of the least valuable rooms in many people's homes. Having an area for a washer and dryer is enough for some individuals.
However, when you can maximize this area with the proper storage, foldable regions, and other handy features. You will find that it makes a massive difference in the flow and function of your house. That is why you should not miss these laundry ideas.
8 ideas to make your small laundry room look bigger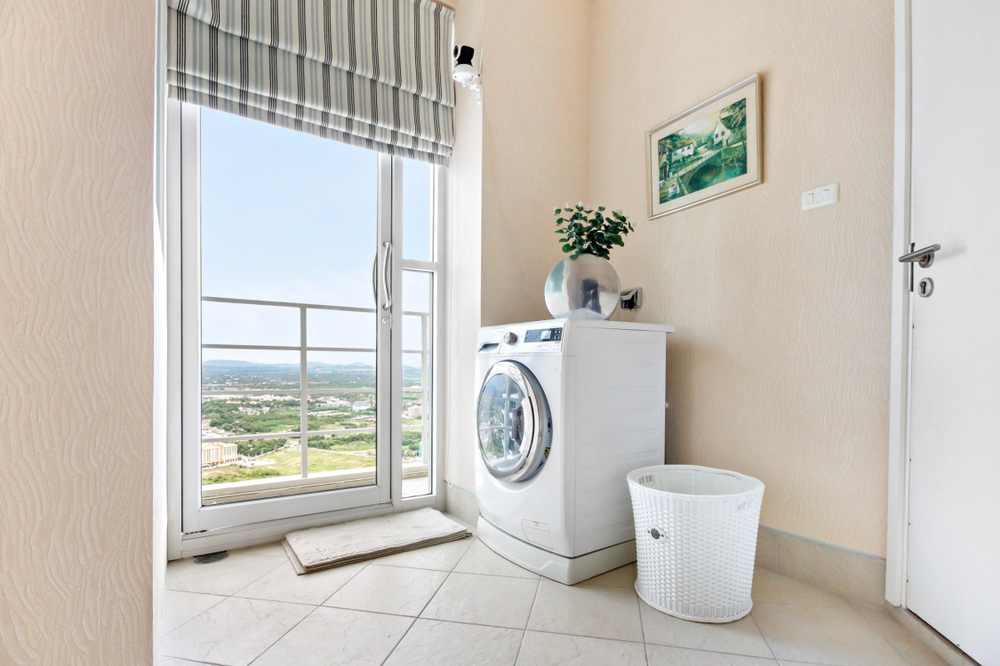 You can apply these tips to laundry rooms of all sizes. Whether you have a small laundry room or you have more space. You can produce an alluring and well-organized space that you enjoy spending time in as well as it can also be an area that works well and makes it simple to do your laundry, fold, and do other necessary chores around the house.
Choose suitable surfaces
When you have a small laundry room, it is generally better to stick to the matching finishes throughout the room. It does not only mean the same finish on any cabinets or other shelves in the laundry room. However, it also helps align it with the matching finishes in the rest of the house. It develops a cohesive look of your entire home and makes the space appear unified and organized.
Consider Doubling Down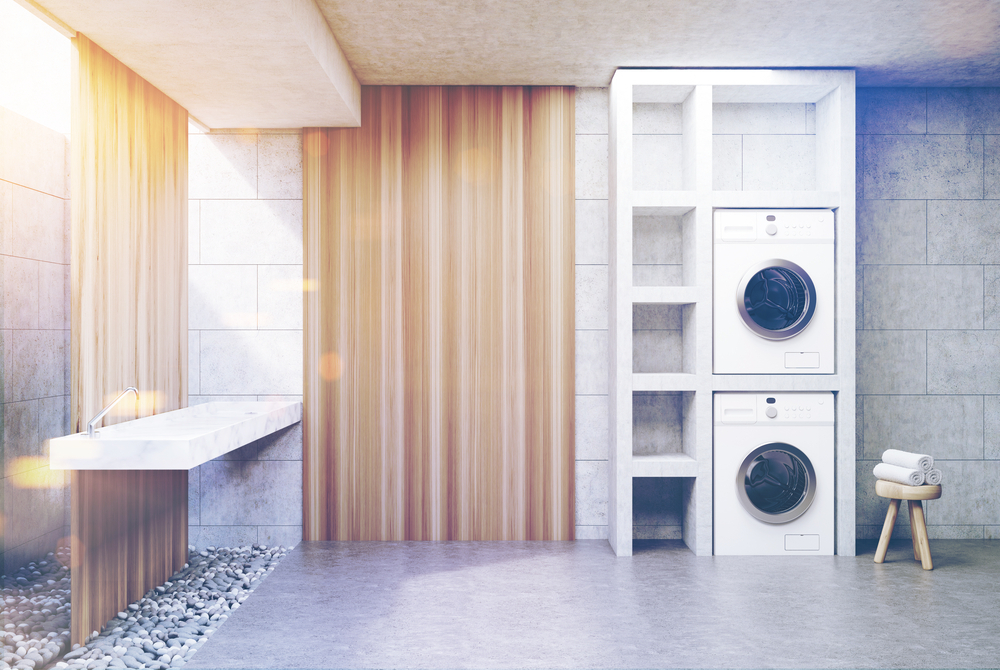 If you have a large family, washing is likely to take up your time not just every week but every day. Whether you have one kid or five, their laundry seems to smash rapidly. This makes it challenging to keep track of the laundry. In addition, do not set an immense space for your laundry purpose if it is not necessary.
In this case, we recommend you to consider doubling up and buying two washers and two dryers. Washing clothes with two loads simultaneously would be a game-changer for larger families. With this approach, you'll have more control over laundry and not let it engulf you.
Add an island
Can you imagine how useful it is to fold and sort your laundry in the laundry room without shifting it to another room? Frequently, laundry has tossed elsewhere to be sorted, and before you know about it, another task is calling for you. Or those pesky socks get lost somewhere along the way!
One way to address this problem is to add a small island to your laundry room. You can select a fold-down surface or utilize a rolling island in a larger space if you have a small laundry room. Then you can fold and set your clothes right there without going to another housing area.
Select an island with built-in shelves or drawers to implement this laundry room idea. It provides another opportunity for extra storage space in the room.
Create a surface on your machines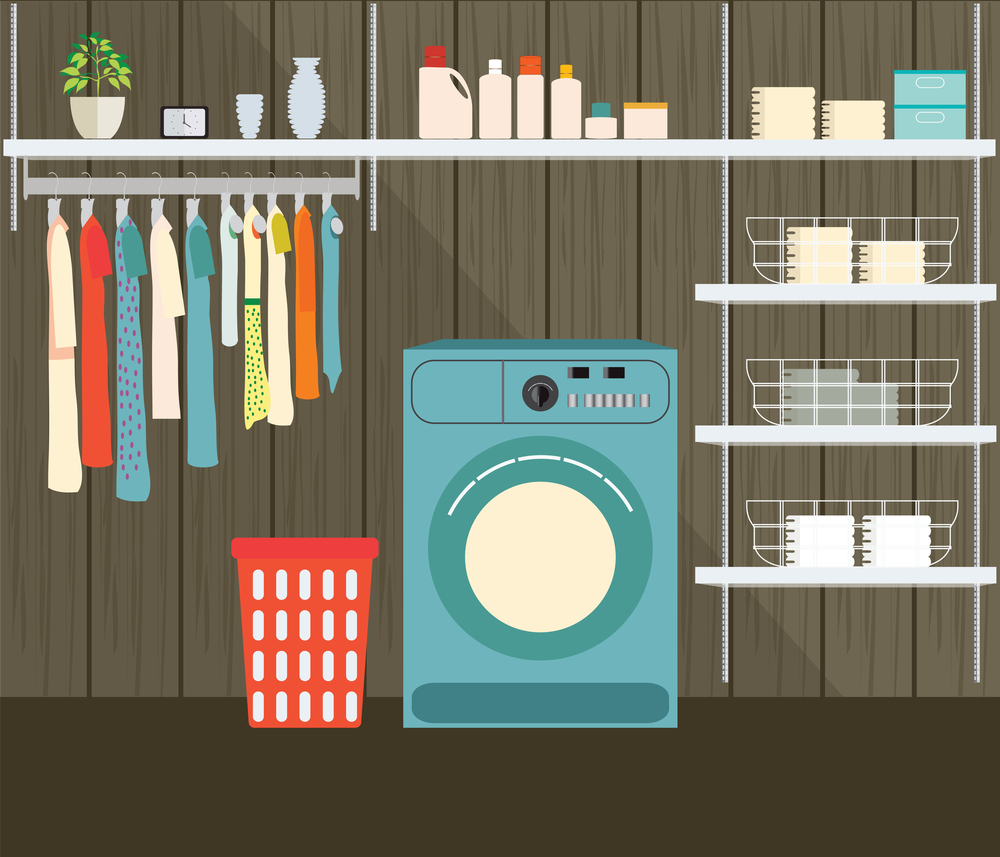 If you have a front-load washer and dryer set, you can also add a countertop if an island is not functional. This counter space can make a huge difference in how the laundry room works.
For beginners, you can utilize this space for folding and sorting clothes. Moreover, you may also store baskets of laundry detergent and other essentials. When you have a small laundry room, use a lighter color for the countertop finish so the space doesn't seem more minor.
Increase equipment
This laundry room idea is beneficial for washrooms with an extra foldable area or island, rather than relying on the top of the washer and dryer to do those chores.
If you spend a lot of time in your laundry room and have front-loading washing machines, you know first-hand how difficult it can be on your back. Consider raising your machines off the ground and adding storage underneath. It makes the machines easy to operate, and you also have storage space on the floor for things you don't need or use very often.
Zone the space
We know what you are thinking about: how can I make sections in a small laundry room? But here is the thing, dividing your space will help you work better and make it easy to use. This, in turn, makes the room appear larger.
Whether it's sliding doors or simple partitions, making sections of the laundry room as per your requirement will help you create an efficient space.
Go for shine
Whenever possible, select glossy, reflective finishes for the surfaces in your small laundry room. These make the room appear larger than it is. They are also an elegant and modern choice, and as a bonus, they are so easy to clean.
Consider custom storage
It's beautiful to work with experts to design bespoke laundry rooms! They can get to know you and the space to figure out how best to organize it. As well as, experts have all sorts of tricks up their sleeve to make these areas as efficient as possible.
The Bottom Line:
Utilizing each area of your small laundry room is an excellent way to make your laundry day feel less like an impractical task. But when your washing machine is not functioning correctly, you're back to square one and dreading every laundry day. So do not wait to upgrade your washing machines if they're not working. you can also check  Ownermanual.co for a user manual of various washer and dryer sets.