What To Look For In The Best Digital Door Locks!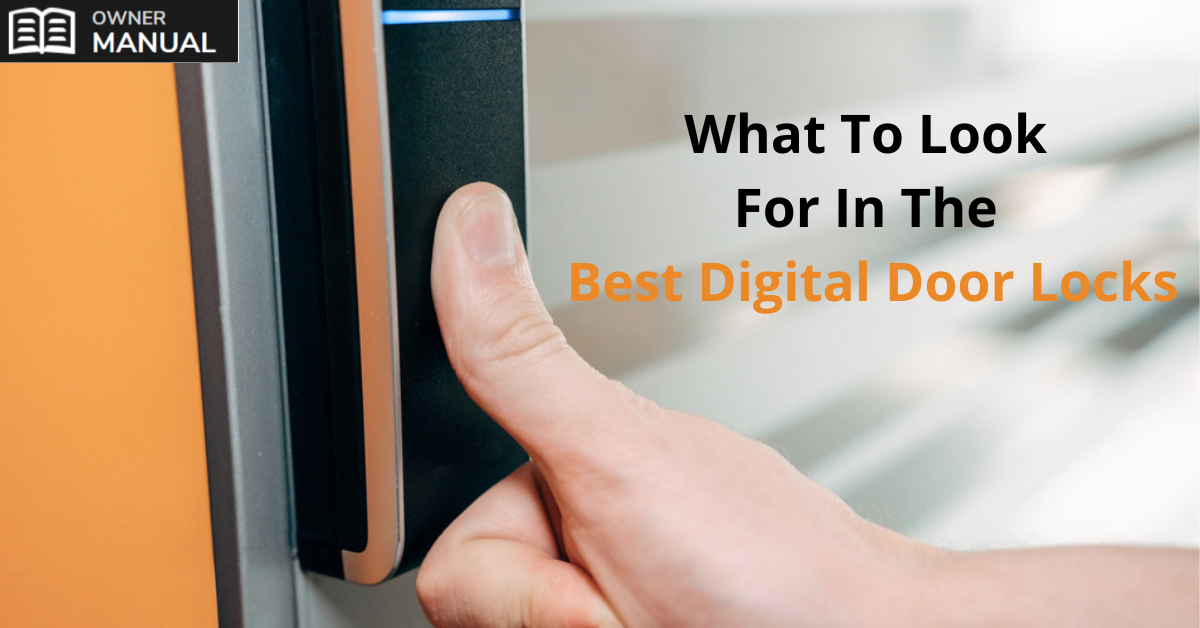 Smart locks are becoming increasingly popular, and it's obvious to understand why. Finally, among all the ways new technologies improve our lives, safety and security rank highly. With the best digital door locks, you no longer have to rush house to ensure you've locked the door. Instead, in most cases, you can check the app to view the lock history and lock the door remotely.
For the same reason, the best digital door locks mean that if you misplace your keys, you no longer have to call a locksmith, climb through a second-story window, or stash a key under the doormat. And if someone like a homeowner, friend, or AirBnB guest requires access, you don't have to sneak from work to let them in. You may easily grant guests access from your app.
With excellent features such as auto-unlock and motion sensor, it is time to upgrade to a digital door lock. But with all the available options, how do you understand which features are essential and which digital door lock to select?
7 Crucial Factors to Look For in the Best Digital Door Locks
The best digital door locks all have a few things in common. With that in mind, we list some of the characteristics to consider when determining which digital door lock best suits your lifestyle and home. So take a look at these aspects to see which are essential to you before making any decision.
1. How long is the battery life?
Battery life is an important consideration. It is one of the biggest aspects for most people looking to buy a digital lock. After all, very few houses run electrical wires directly to their doors, meaning smart or digital locks depend on batteries for power.
Many variables impact battery life, not the least of which is the lock's wireless connection. Bluetooth, WiFi, Z-Wave, and Zigbee are the four most common connection integrations.
You are surely familiar with Bluetooth and WiFi. However, if you're new to Z-Wave or Zigbee, the simplest explanation is that they're wireless protocols or languages for smart devices, perfect for home automation.
How does the wireless connection type affect battery life? Z-Wave and Zigbee can run on very low power, while WiFi requires much more. Bluetooth consumes relatively little power but also has a lower bandwidth.
Generally, it's important to realize that WiFi usually consumes too much power to become feasible for a battery-powered device. However, as with any rule, there are some exceptions, and the same goes for digital locks. And modifications in battery technology, combined with how routers optimize WiFi standby capabilities, means some locks work just fine with a WiFi connection.
You should look at battery life and see what works for you. If it's a rental property that you don't visit often, then longer battery life may be essential than at home, where you can modify batteries more frequently and with less hassle.
2. How well does the automatic unlock work?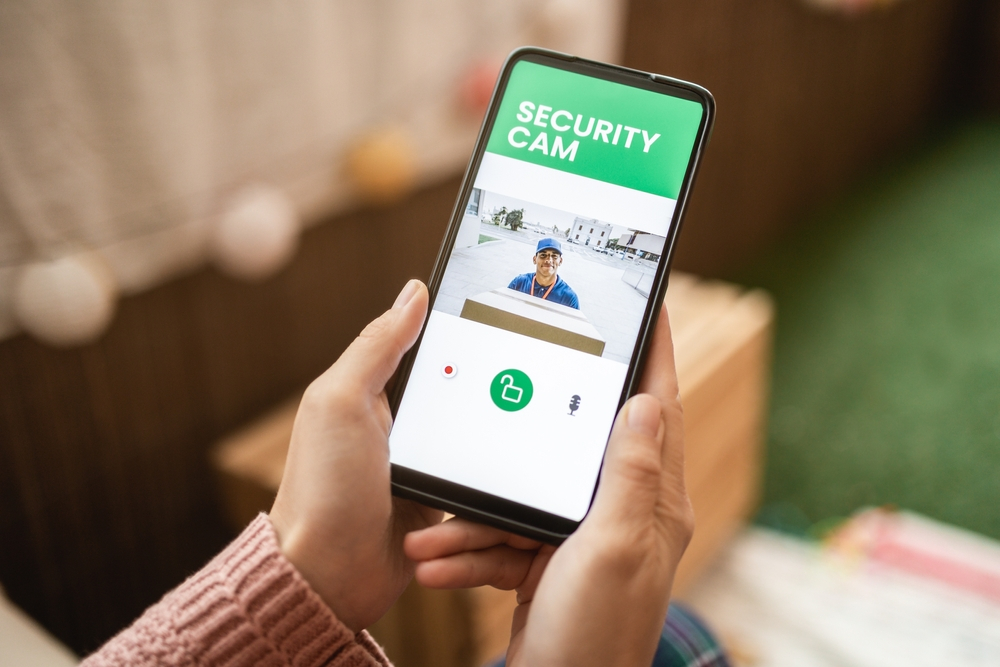 If you can't auto-unlock your digital lock when you get home, there is no need to have a digital door lock.
It is hard to do as of the security implications.
However, having your smart lock set to unlock as soon as your smartphone arrives at the front door can be incredibly handy. You don't have to juggle an armload of shopping or a sleeping child to fiddle with the lock or your smartphone. Instead, you have to twist the handle and step inside.
3. Check the durability
It is another crucial thing to consider when buying digital door locks. Ensure your lock is resilient to wear and tear and several other environmental aspects, such as hot and humid weather. Verify whether the lock is water and heat-resistant.
4. Its design and color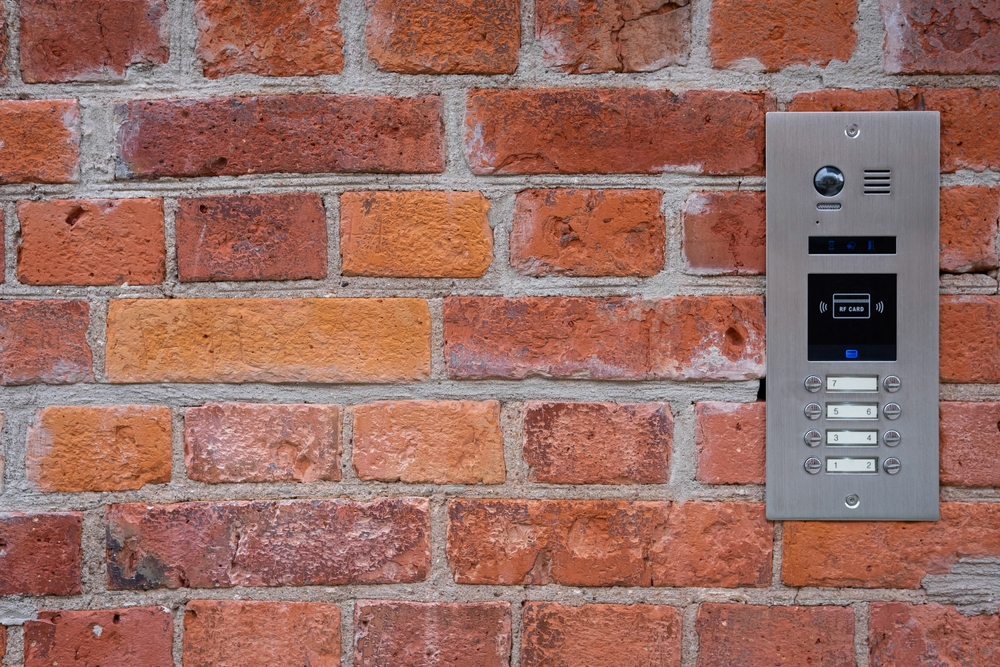 The essential element that aesthetically pleases our eyes is the color and design of the digital door lock. Choose the elegant, stylish, and modern lock that enhances the beauty of your house.
5. Does it work with all digital doorbells?
You must consider compatibility before making any decision. You'll want to ensure that buying any smart home product is compatible with any home automation you already use.
For instance, if you purchase a Z-Wave lock, you will require a Z-Wave hub to manage it. If your available devices utilize various technologies, you should decide whether you want to streamline them either now or later. And it may mean you must consider another choice.
It is particularly relevant when it comes to smart doorbells. As you may know, some smart doorbells are compatible with smart locks and vice versa, so it can be helpful if your lock and device work together.
6. Choose the right lock type
Selecting the right lock type is an essential thing to consider. Digital door locks are available in three different types. They are the lever, mortise, and deadbolt locks. You are free to opt for the lock, which is convenient for you.
7. Guarantee
The guarantee is again the most critical factor determining the product's minimum lifespan. It varies from 1 to 5 years. Look for the lock that offers the maximum warranty period. In addition, it ensures the quality of the lock to a large extent.
How to select the best digital door locks?
Considering the above factors, you may select the best digital door locks to secure your property. When you invest in your security, you get extra protection with great quality and comfort at a moderate cost.
You may also visit Ownermanual.co to get the user manuals of various digital door locks.