6 Basic Types of Air Conditioning System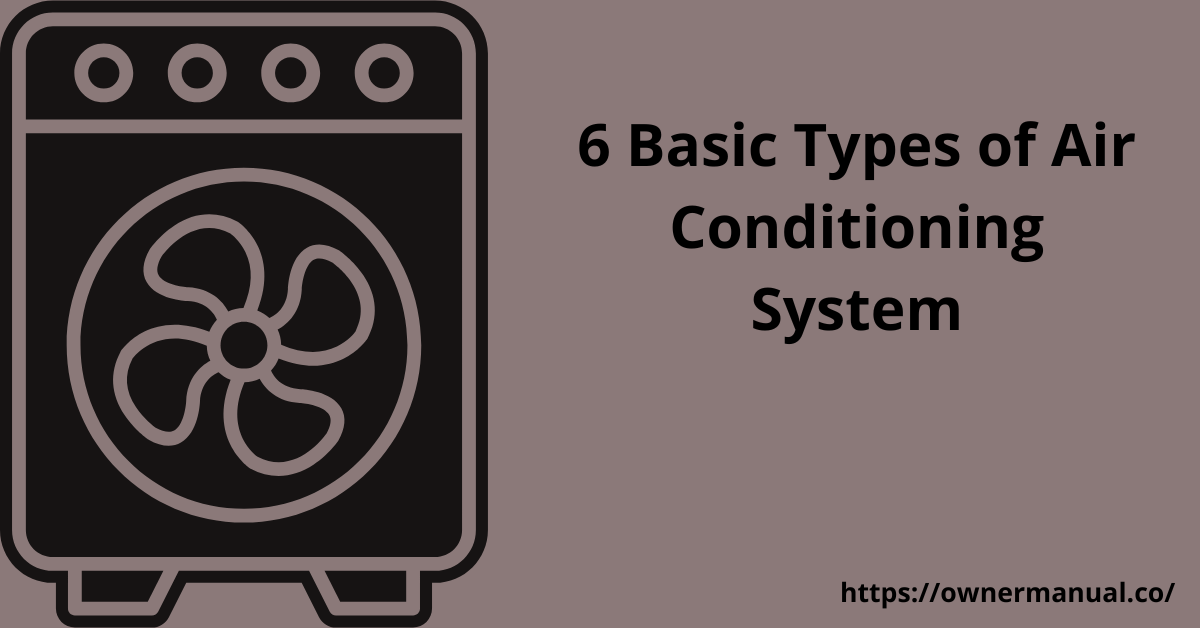 Selecting the correct types of air conditioning system for your home is crucial to achieving the desired comfort level and controlling energy consumption.
By considering design, types, and functionality, most house owners focus on an air conditioner's ability and energy classifications.
6 Types of Air Conditioning System
Today there are six basic types of air conditioning systems, which we explain in detail on this page:
Window air conditioners
Central air conditioners
Portable air conditioners
Hybrid air conditioners
Floor-Mounted  air conditioners
Ductless mini-split air conditioners
1. Window AC Unit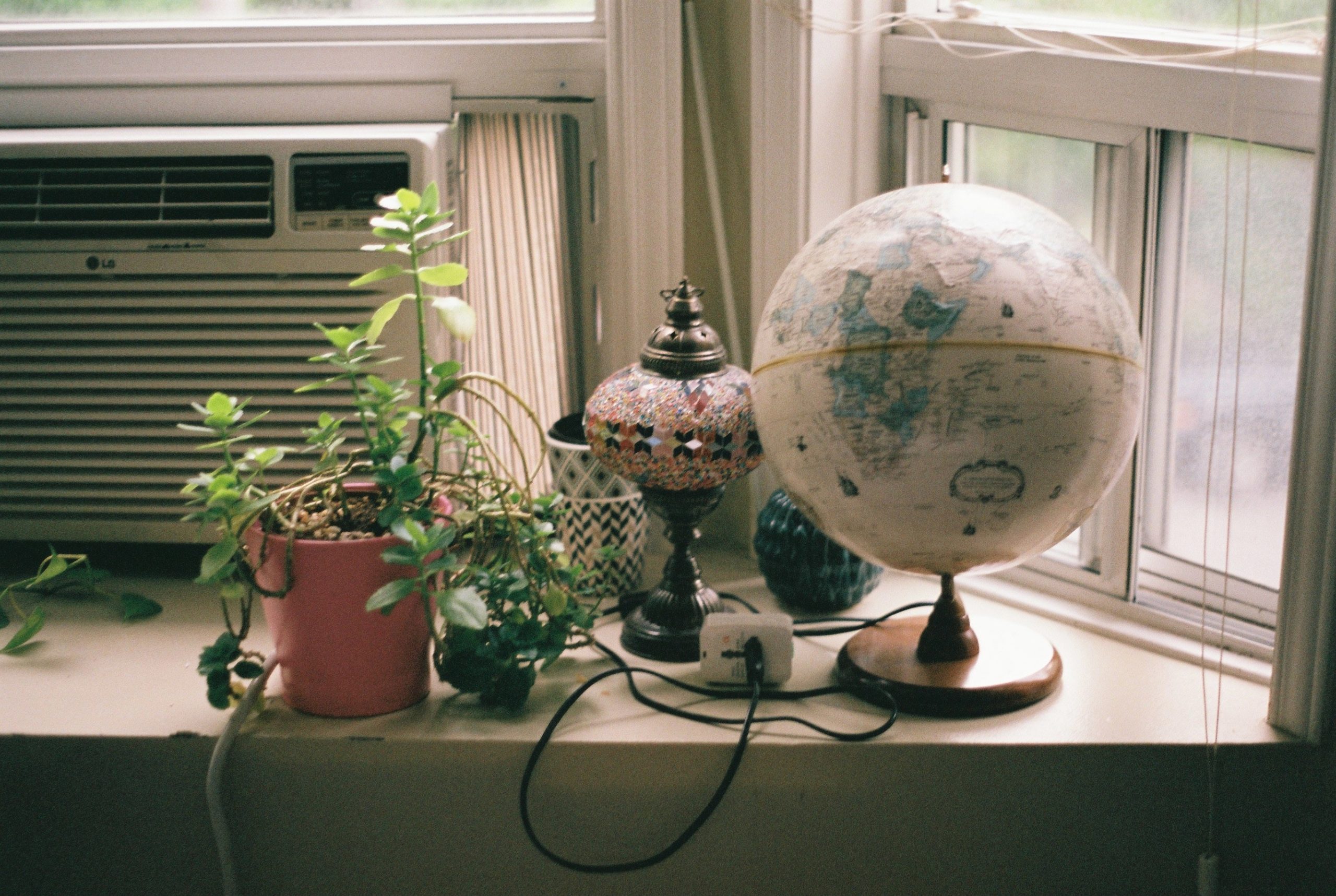 Window air conditioning system cools a room by expelling warm air backward and blowing cool air in. These unit types are best for those living in small spaces. It wouldn't be perfect for a massive house as you'll find it doesn't cool efficiently in such an environment.
Advantages
You can easily install them by yourself
Low acquisition costs
Energy-efficient when you are cooling a room or two
A wide range to choose from
Disadvantages
Often noisy
Limited cooling area
Block at least part of a window
Must remove or winterize them for the winter
2. Central Air Conditioning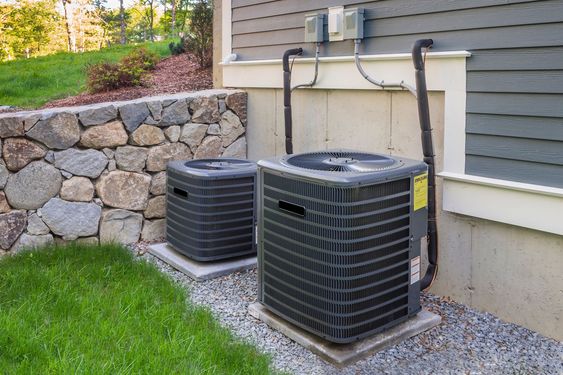 Of all the different air conditioning systems, it is the most usual cooling type as it is the most advantageous for larger houses due to its capacity to cool effectively. Central air conditioning systems circulate cool air via supply and exhaust air ducts. Supply air ducts and registers on the floor or wall to bring cool air into the apartment. The air that has warmed and cooled then circulates back into the supply ducts, distributed back to the AC.
Installing a central air conditioner needs a lot of preparation and planning, as sizing is critical to the system's scalability. If you install the wrong size system, even if it's eco-friendly, you'll find that your utility bills are higher than expectations.
Advantages
Almost maintenance-free
Dimensioned to cool the whole house
More effective than room air conditioners
It uses the same ducts as central convection ovens
Quieter placed outside and out of the way
Programmable thermostats save on electricity bills
Disadvantages
Expensive than window units
Duct leakage may lessen energy efficiency
Older systems may be inefficient
3. Portable AC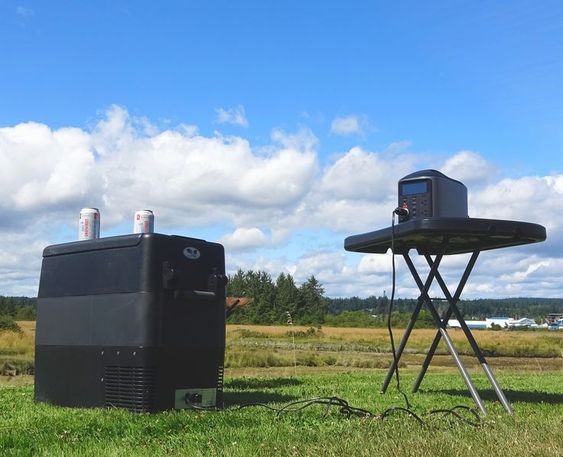 Portable air conditioning systems have now been considered the next generation of window units. This type of ACs draws air from the room, cools it, and then recirculates it back into the room. The unit then expels the warm air outside via an exhaust hose installed in a window.
Portable air conditioning systems were designed to cool just one room like window air conditioners. You will find that the portability of your air conditioner makes it a lot easier to stay cool on a hot summer day.
Advantages
Quick and easy to install
Low acquisition costs
Can be moved from room to room
Disadvantages
It takes up floor space
Short cooling range
You have to uninstall the units every winter.
4. Hybrid ACs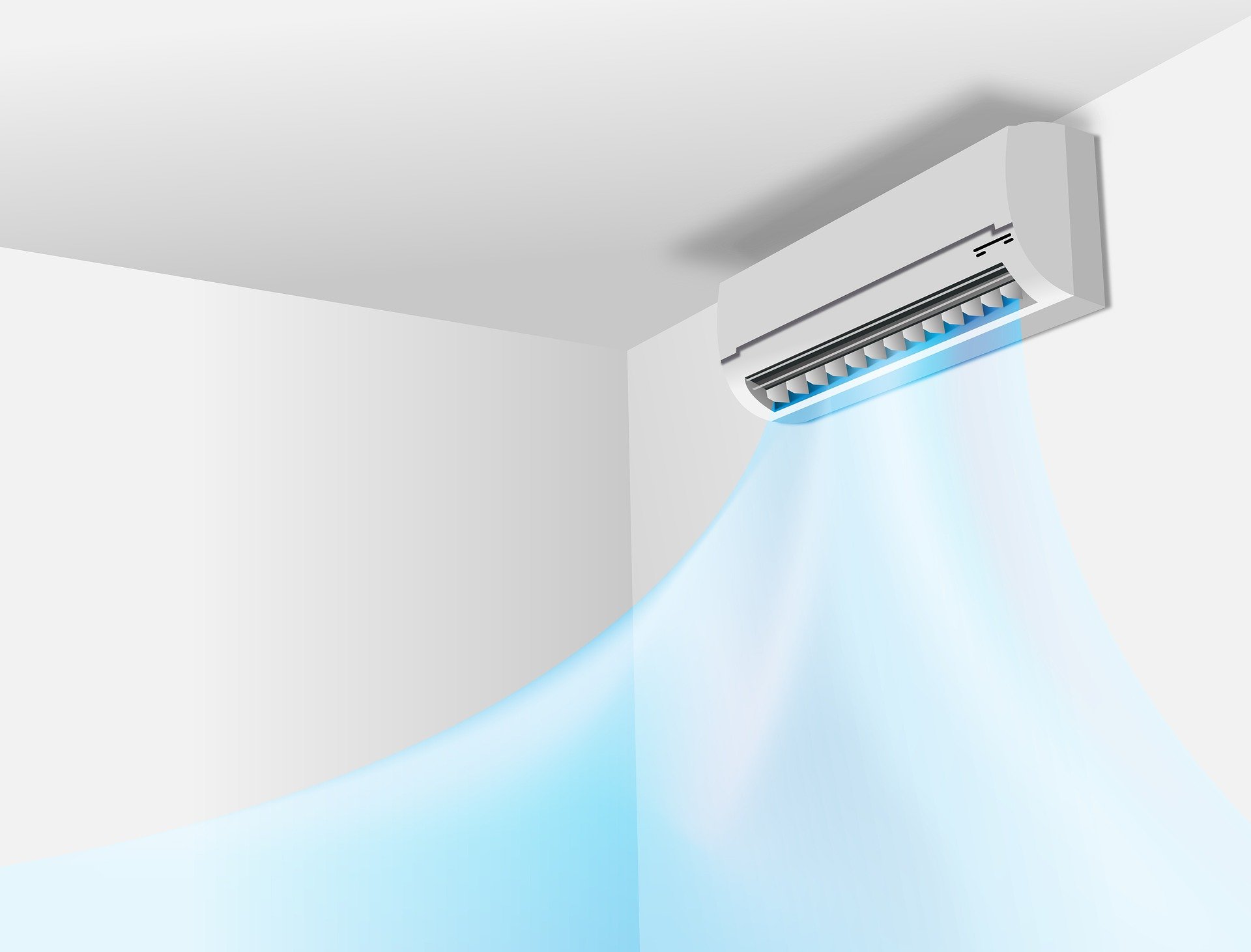 The system intelligently selects between the two energy sources to save energy and money. You do not have to be held captive by rising energy prices.
As usual, your heat pump works during hot days, extracting heat from your house and distributing it outdoors. During winter, your hybrid heat pump works in reverse, drawing heat from the outside environment and distributing it throughout your home.
Advantages
Minimizes the cost of bills
Automatic operation
Energy-efficient
Disadvantages
Maintenance
Expensive to buy
5. Floor Mounted ACs: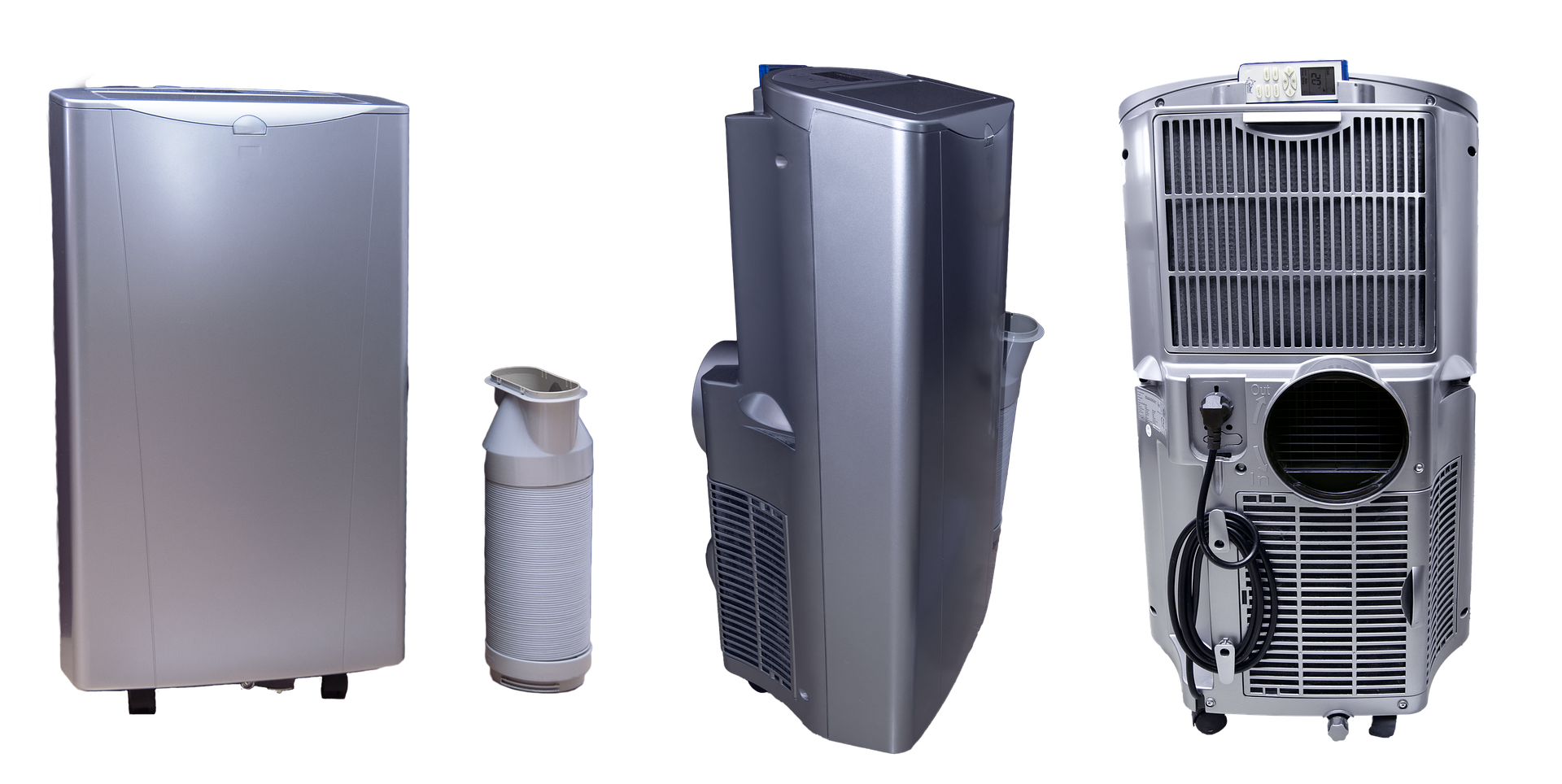 Floor-mounted air conditioning systems are a type of mini-split ductless air conditioner. Although labeled "floor mount," they are organized near the bottom of the wall. They are a useful option when your area doesn't allow for enough space or when wall-mounted variants aren't practical, like if you have a glass wall.
Advantages
Saves wall space
Built-in ionizer
Good dehumidifiers
No installation costs
Disadvantages
Loud
It can use a lot of power
Short cooling range
We need to remove the water from where it condenses manually
Take longer to cool the room down
6. Ductless Mini-split AC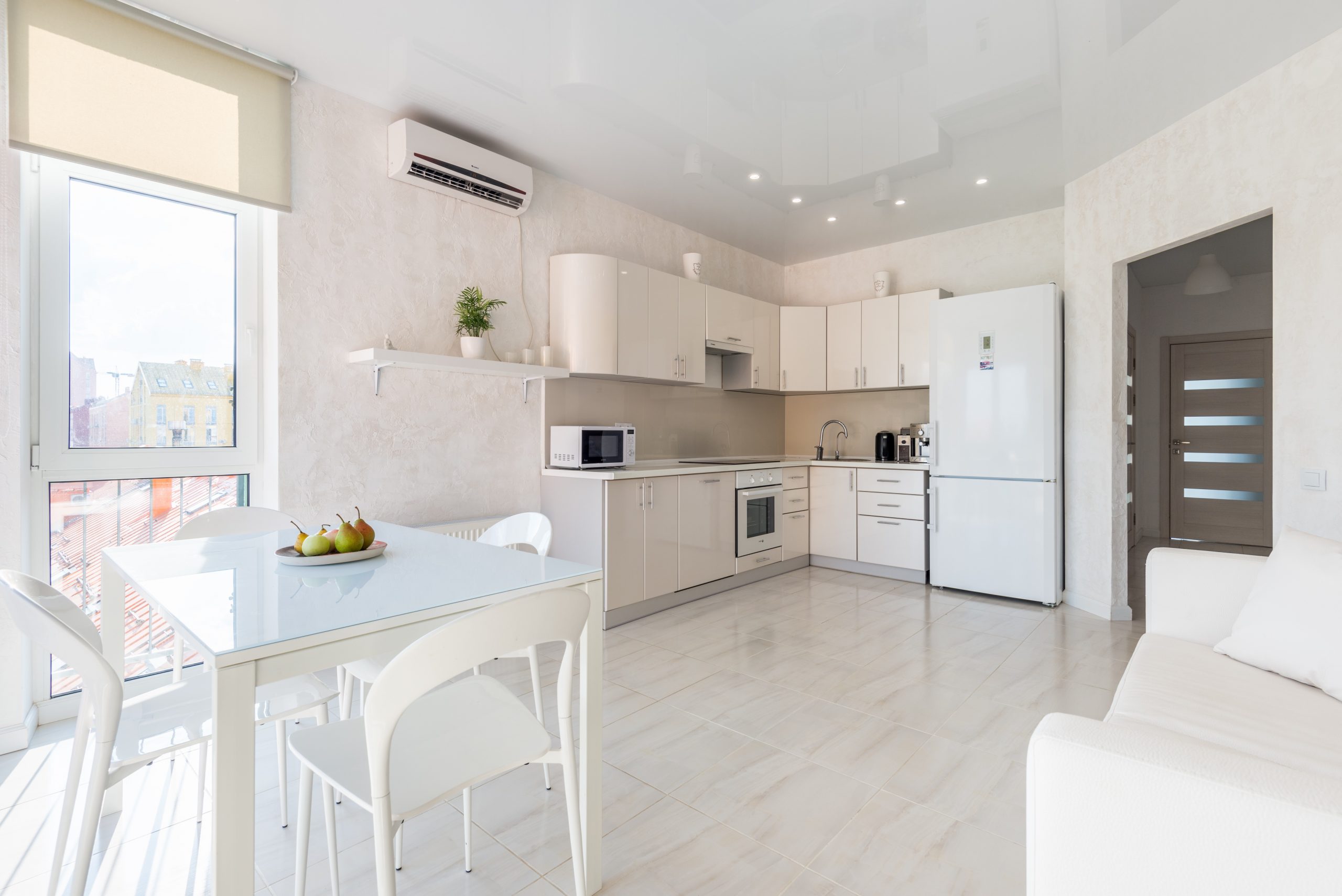 You may find ductless mini-split ACs in modified houses. Like central air conditioning, these systems consist of an outdoor condenser or compressor and an indoor unit.
When you seek to cool individual rooms in your home, this system may be for you. Ductless mini-split systems may have up to four indoor units connected to the condenser.
Each area has its thermostat, enabling you to tune the temperature for each room. It is particularly beneficial when you only want to cool a specific part of the house.
Advantages
Runs efficiently
Quiet and calm
No ductwork required
Flexible and compact for zoning
No need to remove them for winter
No safety concerns with open windows of a window unit
Disadvantages
Lack of air exchange capacity
Not efficient for the entire home
Expensive installation in new construction
How can you select the correct type of air conditioning system?
It is crucial to consider your home's infrastructure and budget before purchasing a new air conditioner. However, with multiple types of air conditioners to opt from, we are sure there is one that will suit you and your house. For a more in-depth guide on assessing what type of air conditioning system is best for your home, check out Ownermanual. co for manuals on different AC brands.