An Ultimate Guide To The Hybrid Heat Pump Dryers
Hybrid heat pump dryers represent a significant advancement in dryer technology. They are highly efficient, reducing energy costs and environmental impact. The first hybrid heat pump dryers have introduced in Europe, where the cost of electricity is higher than in the United States. In the last few years, they have become increasingly popular in the United States.
How do hybrid heat pump dryers work?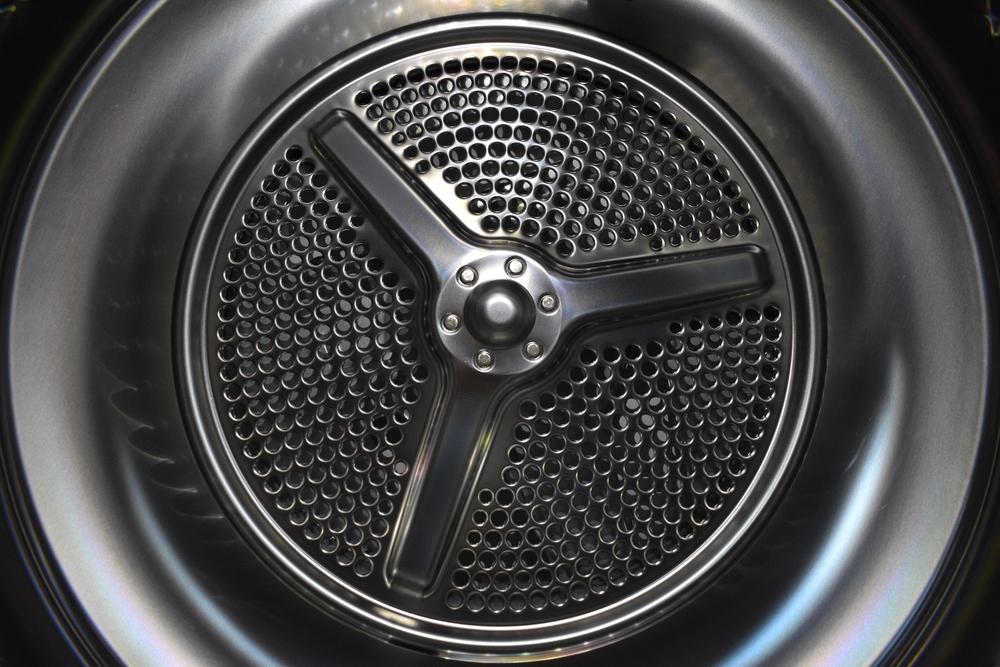 Dryers circulate your wet clothes while heating air in a confined space. It causes moisture to evaporate from the fabric, but that moisture gets expelled in the form of steam. Hybrid heat pump technology collects this moisture and drains it without expelling hot air. Instead, the hot air is recycled and reheated using far less energy than needed to heat room-temperature air.
Advantages of hybrid heat pump dryers:
 A hybrid heat pump dryer can offer numerous advantages over standard dryers:
 Hybrid heat pump dryers use 50-60% less electricity than conventional dryers.

 Gentle Handling – Greater control over internal moisture means that your laundry will require less handling at low drying temperatures.

 The vent-free design makes the dryer easier to install, so your laundry room does not need to be located against an outside wall.
What is the difference between a normal dryer and a hybrid heat pump dryer?
There are several differences between a standard dryer and a hybrid heat pump model.
For example, a traditional dryer usually distributes heat via a heating element. In contrast, a heat pump dryer uses room air to heat the air inside the dryer, making this style more efficient in terms of energy use.
Another huge difference between the two types of dryers is their venting systems. As previously mentioned, all dryers require a vent to shed moisture – except heat pump dryers.
As this sustainable dryer has no vent, the moisture removed from wet clothes has to go somewhere – which it does: straight into an easy-to-reach compartment for you to withdraw and pour out into the sink, over your plants, or recycle it to any other place. Heat pump dryers give you extra control over where your water goes, so there are more opportunities for reuse and waste prevention.
6 best hybrid heat pump dryer picks
Whirlpool® 7.4 Cu. feet Front Loading Electric Dryer (WHD560CHW)
This Whirlpool heat pump dryer uses hybrid heating technology. To boost energy and warmth, choose the speed cycle and let the power heat the air. When utilizing the Eco option, the refrigerant heats the air, lessening the energy consumption while providing less heat for gentler drying clothes. Complete with moisture sensors, crease protection, Energy Star-certified performance, and 7.4 cu. ft. of ample drying space, this hybrid heat pump dryer is an ideal transition from standard drying to modern laundry care.
Features:
Eco option

36 dryer cycles

Wrinkle Shield option

Energy Star certified

7.4 cubic feet capacity

Hybrid heat pump technology

Compatible with drying racks

Advanced moisture measurement
Beko 24″ Front Loading Heat Pump Dryer, White (HPD24412W)
Our top range of heat pump dryers would come from Beko, one of the leading appliance names in Europe. The brand works exclusively in compact luxury units, and this 4.1 cu. ft. heat-pump dryer is an excellent example. This award-winning, highly efficient dryer comes equipped with a range of dryer cycles for all your clothing needs, fitted with special baffles for tangle-free drying. And with a boosted inverter motor, this dryer offers quiet operation, making it perfect for second-story flats or installed virtually anywhere space allows.
Features:
Samsung 4.0 Cu Ft. White Electric Dryer (DV22N6800HW)
Saving is a breeze with this heat pump dryer from Samsung, which features innovative sensor drying that automatically adapts drying times and heat pump technology for clothes that dry perfectly without any heat damage. Enjoy the benefits of Samsung technology with Wi-Fi connectivity, just another way this Energy Star Most Efficient rated dryer makes your daily routine more convenient.
Features:
12 dryer cycles

Sensor Dry technology

4.0 cubic feet capacity

Energy Star Most Efficient Dryer

Smart Care with Wi-Fi Compatibility
Miele T1 4.0 Cu. feet Lotus White Heat Pump Dryer (TXR 860WP)
Miele's T1 heat pump technology takes care of your clothes. Inside, 4.0 cu. ft. of drum space offers ample space for washing large loads with the convenience of wireless Miele@home management and clean-free filtration that keeps maintenance to a minimum. Robust features, including steam and calcium sensor tech for complete laundry care from start to finish, complements the performance of the Energy Star qualified dryer.
Features:
Steam finish

4.0 cubic feet capacity

T1 heat pump technology

Perfect dry setting

20-year lifespan

Maintenance-free filtration

Miele@home Wi-Fi compatibility

Energy Star qualified
Danby® 2.7 Cu. Ft All-In-One Vent less Washer Dryer Combo (DWM120WDB-3)
Little space? Double the function with the support of this heat pump washer and dryer combination from Danby. This affordable heat pump dryer is a great value for space-constrained living situations with the power to wash with 14 unique cycles and dry all in the same unit.
Features:
GE® 4.0 Cu. Ft. Front Loading Electric Dryer (GFT14ESSMWW)
In a master bathroom, bedroom, or closet—wherever you utilize the vent less design of this GE condenser dryer, you'll enjoy 4.0 cu. ft. of drum space and the convenience of 12 drying cycles to keep up with heavy laundry loads. Two thermistors monitor moisture levels during each cycle, resulting in laundry never being over-dried and gently cared for.
Features:
HE Sensor Dry

Disinfect cycle

12 dryer cycles

4.0 cu. ft. capacity

Quick Dry setting

Energy Star certified
Why choose hybrid heat pump dryers?
Hybrid heat pump dryers represent a step forward in energy conservation and efficiency. Although they are more expensive than regular machines, they pay for themselves over time. Given the popularity of hybrid heat pump dryers, it is safe to assume that they will be one of the industry standards in future years.
If you still have some queries about hybrid heat pump dryers, all you need to do is visit Ownermanual.co and download the user manual for required hybrid heat pump dryer models.