7 Advantages of Creating User Manuals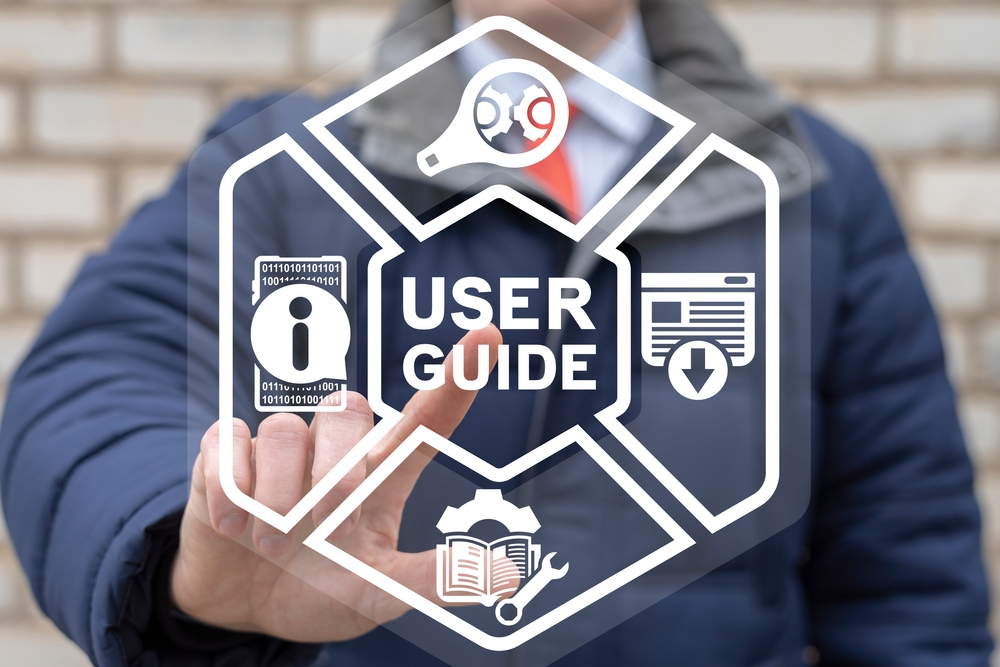 You often meet people from other regions. It is therefore not necessary for them to be familiar with your language. Here you can assist them by getting the document translation. A user manual can be handy in improving your productivity as a small business owner. Check out more benefits.
Limit legal liability for misuse of a product
A user manual is handy for products where improper use of the product can cause severe injury or even death. Technical areas such as high voltage equipment, lasers, heat and fire generating equipment, other intense light sources, etc., are the initial things that come to mind. Simply attaching a corresponding tag in the user manual notifies the user but also protects the manufacturer from severe legal consequences. In addition, companies can apply warning stickers in places that are easily visible to the user, especially near the opening area.
Time-Saving
Properly understanding and reading the user manual saves time for both the engineers and the salesman on duty. The more precise a manual is, the less time it takes the salesperson or technician to explain using the device's various features. There is a need for highly experienced technical writers with good skills to write the user manual comprehensively. When writing an instruction manual, it is very important to understand what a customer wants so that everyone can easily understand it.
Access to valuable information
User manuals give you all the details you need about a product. It includes its functionality, features, and ease of use. The user manuals should also contain clear pictures and a piece of detailed information on the product. An effective user manual must explain each feature and indicate how you can or cannot use the product. For example, an owner's manual describes a vehicle's controls, indicator lights, and display and helps car owner manuals better understand the warning signs of possible errors. The information is valuable because it lets you know when your car requires repair so you can take it to an auto mechanic. In addition, the owner's manual describes the warranty, coverage, and duration of your car.
Informed knowledge of a product
The objective of a user manual is to help you better understand a product. By carefully reading the operating instructions, you will know how to handle the product in queries. In order to maintain the safety of a car, you must both properly maintain it and drive it carefully. You get to know your vehicle as much as possible when you effectively use an owner's manual. You will learn how to drive your car properly and perform particular mechanic services such as cleaning, and regular maintenance, etc. It will save you more money than you would normally spend on repairing your car.
Serves as sales literature
Detailed information about the product is also useful for engineers who want to integrate a certain product into a larger system. All this information gathered in one place has often included in a proper owner's manual. If your company is genuinely interested in showing every single positive feature of your product then a good instruction manual is the ideal document to start with.
Maintain the image of your company
As already mentioned, the technical explanation for the customer is the most essential and the easiest way. You do not want to confuse your client with the idea that your product is just wasting their time. Suppose you treat your customer well and your technical documentation is competent and perfect. In that case, the customer will always want to buy the product, leaving both the engineer and the customer in a good mood. It increases the success of your company.
Free tips and advice
User manuals guide product use and provide tips and advice recommended by the product manufacturer. A car manual, for example, contains multiple tips that the company has specified for your car model. You'll gain insights ranging from safe driving to maintenance, engine management, repair, and any emergencies you can find yourself in, such as an accident due to a failure.
So you can see how a good user manual can provide the important information for the correct use of product. With proper use, there is less risk of damaging the device, and you protect yourself from injury or damage.
Wrapping it up:
There are numerous benefits of creating user manuals. Creating user manuals improves product quality, increases operational costs and revenue, reduces training cost and time. It also enhances employee satisfaction, raises overall business performance and efficiency, and improves a company's bottom line. It also creates trust with your clients and people who use your products or services. You can visit Ownermanual.co for latest user manuals of various car models, home appliances, elcetronics and much more.