7 Reasons to Buy Bosch Kitchen Appliances for Your Home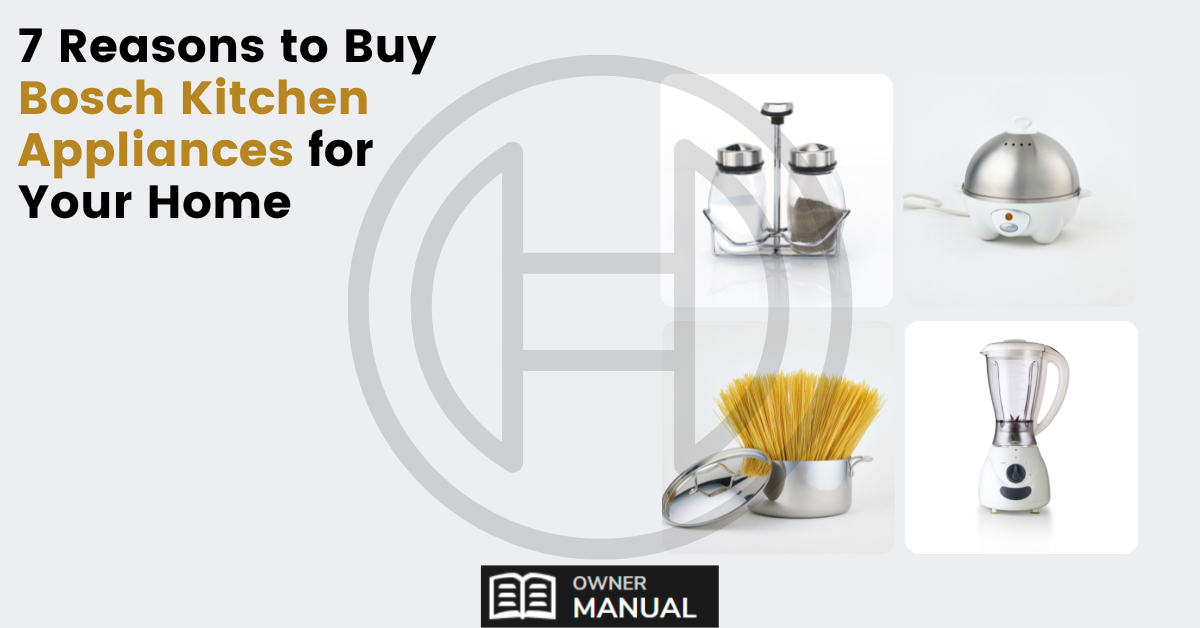 Bosch kitchen appliances have been around since 1886 and have long been a staple in homes across the USA. You can quickly see why Bosch is one of the leading brands.
They make only the best durable kitchen appliances and come out with innovations every year. They offer quality goods at affordable prices, making them the perfect solution for homeowners who wish to upgrade or replace their old appliances.
Aside from the fact that Bosch kitchen appliances fit perfectly into any house. There are many reasons why you should equip the center of your house with a state-of-the-art Bosch dishwasher, refrigerator, oven, and more.
7 Reasons to Buy Bosch Kitchen Appliances for Your Home
Here we have listed the top of the seven among them
Unmatched Bosch quality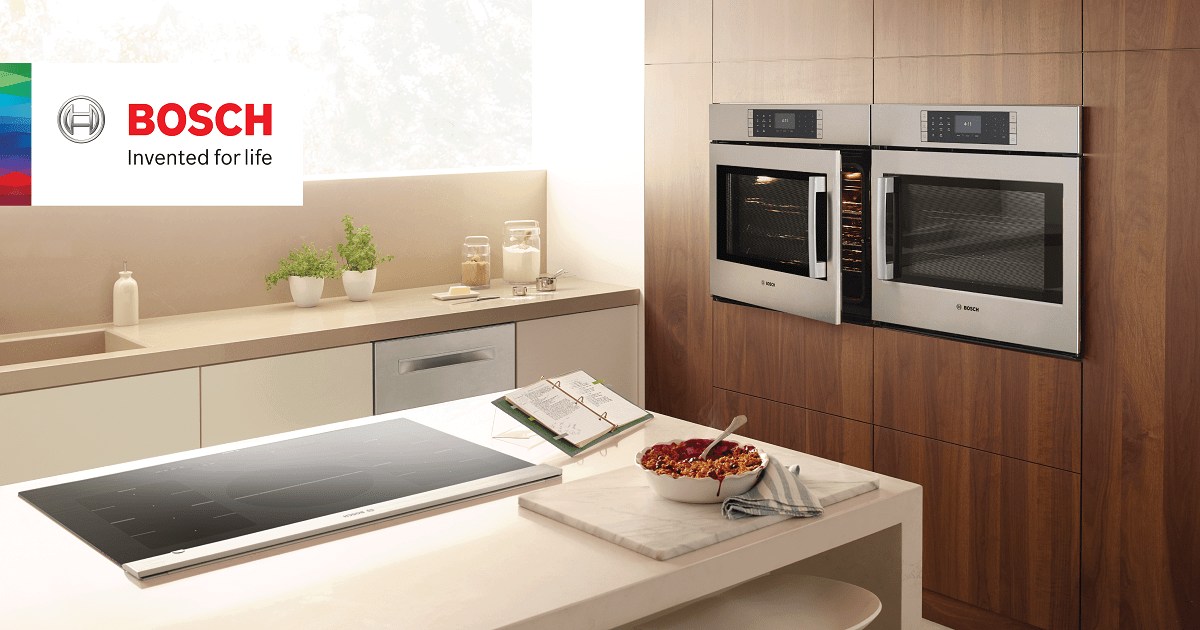 Bosch kitchen appliances do not only fit effortlessly into your kitchen. However, the reliability and performance of their top-quality products also complement your everyday life perfectly. Its functions and features make every day simpler and more enjoyable.
More than 130 years of German engineering
Since 1886, customers have valued our commitment to top-notch quality, as initially laid out by its founder, Robert Bosch. Each of their devices goes through hundreds of quality tests before leaving the factory.
So you may prepare your family's favorite recipes, refrigerate your food and meal, and wash dishes with the Bosh appliances. Having Bosch kitchen appliances will provide you the peace of mind, and your kitchen will keep its value for many years to come.
Tireless innovation for perfect results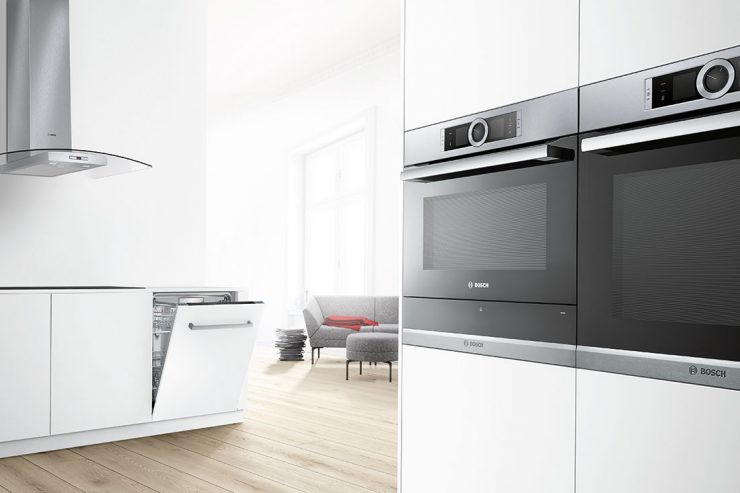 Did you know Bosch applied for almost 900 patents in 2016 alone – for household appliances only? Whether you are the parents who have to feed hungry mouths, a hobby chef, or someone who sees the kitchen as a practical prerequisite:
Enduring innovations in Bosch appliances are new every day.
For instance:
Dishwasher: PerfectDry also ensures the best drying results, even for plastic plates.
Oven: PerfectBake controls baking for the ideal temperature, heating mode, and baking time.
Refrigerator: VitaFresh pro retains food fresh up to three times more thanks to perfectly controlled humidity.
Healthy, environmentally friendly device solutions
Bosch values its customer and environmental health just as much as you do. On the one hand, its products help you cook healthy and fresh meals.
On the other side, Bosch household appliances offer energy-efficient, eco-friendly features that help conserve valuable natural resources and support a more worthwhile lifestyle.
You can check the "Green Technology inside" tag on its most efficient models.
Award-winning Bosch customer service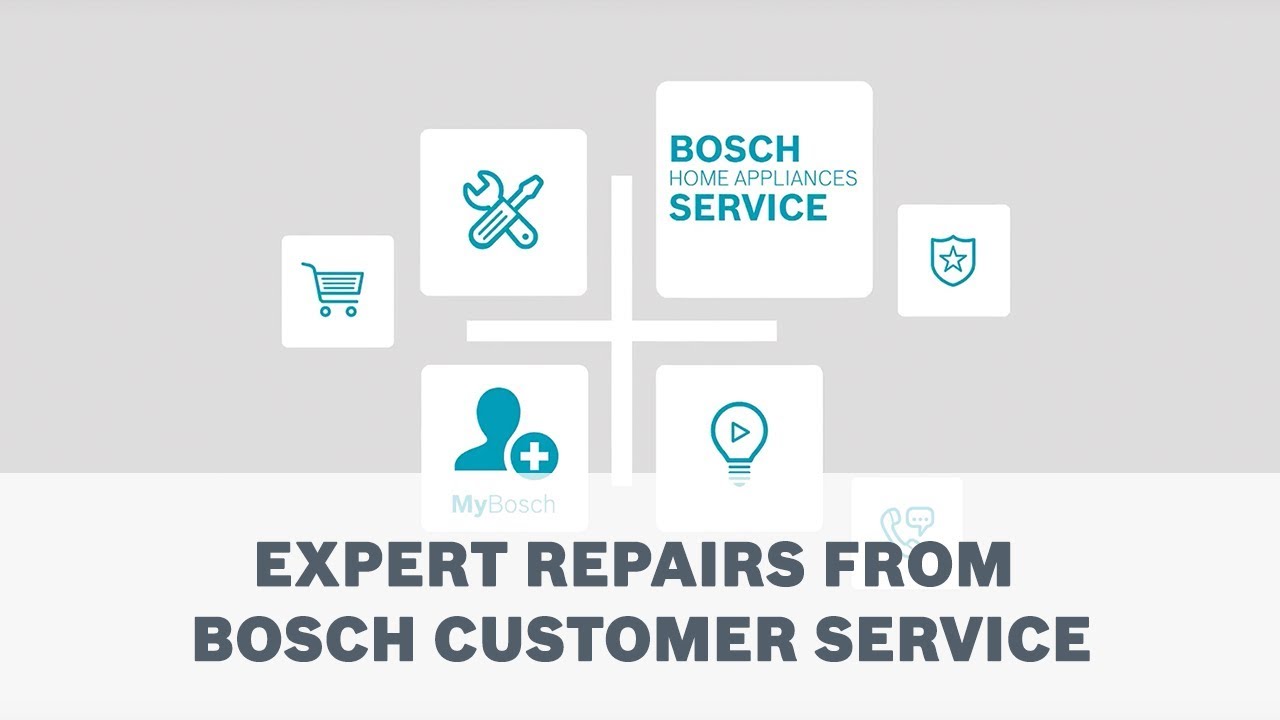 Bosch kitchen appliances are not only excellent kitchen helpers but also top-class customer support.
From the moment you are interested in a solution, through the installation, repair, maintenance, and spare parts of the product, to the recycling and replacement of your old items over many years.
You can get less effort and environment-friendly solutions from Bosch Customer Support Representatives.
Reliable, durable kitchen assistants
With decades of track record of superior product quality, consumers around the world trust Bosch as one of the most trustworthy household appliance brands.
Each of their devices has to pass hundreds of quality tests before leaving the factory. Their kitchen appliances will accompany you and your family for many meals and moments.
You will enjoy many of the advantages of Bosch household appliances.
A valuable investment
Bosch kitchen helpers offer an excellent possible value – in terms of performance, design, and durability. So when you select its products, you always get the entire package.
They introduce innovative features that inspire you every day to ease of use, reliability, and a first-class service offering. Simply put, whether, in the short or long term, Bosch appliances are worth it.
Why Bosch kitchen appliances?
On balance, there are plenty of reasons why you must bring Bosch kitchen appliances to your home. They stand out compared to their competition in every aspect possible design, innovation, performance, and effect on your overall lifestyle.
The Bosch product quality is unmatched by the rest of their rivals in the market. You will be able to enjoy your Bosch appliances for years to come. Any one of their kitchen appliances can serve as an excellent example of this.
However, once you bring one home, you will understand the meaning of German quality. We sincerely hope that we have answered your question about Bosch kitchen appliances.
If it is not the case, we would like to suggest you visit Ownermanual.co to download the Bosch Owner's manuals to get the answer to your queries.