8 crucial tips for buying a used luxury car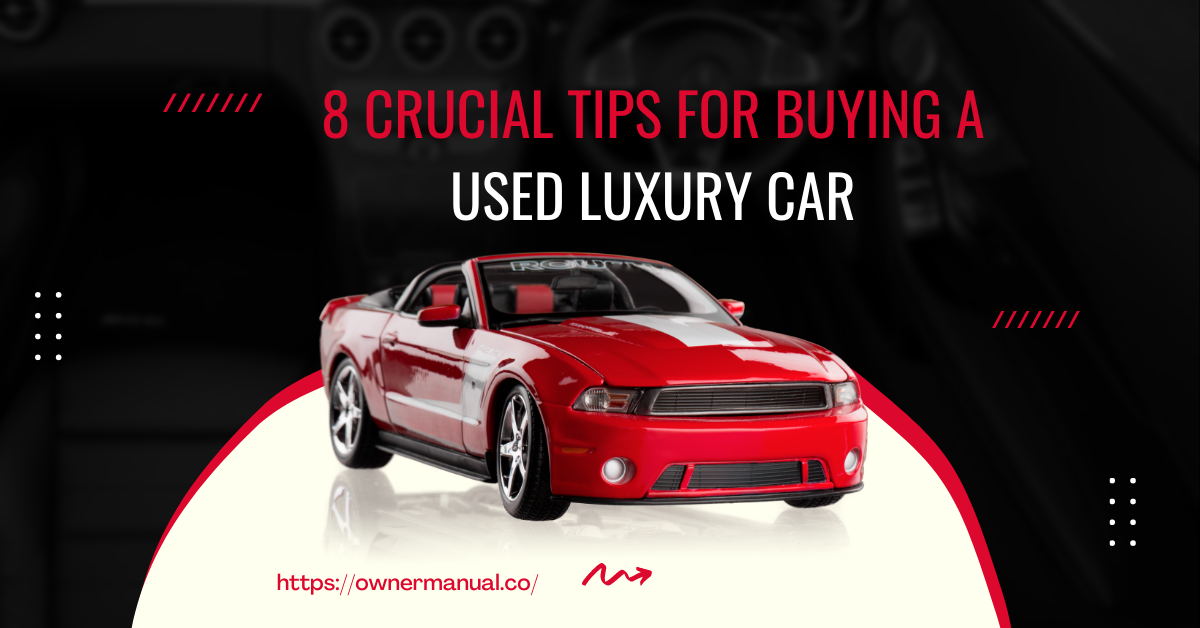 Luxury cars are advanced machines. They feature high-tech electronics, quality parts, and a long list of extra features and accessories. These vehicles embody comfort and convenience, offering an excellent experience for drivers and passengers. While purchasing a brand new luxury car is about finding an excellent deal on all the extra features you want. However, buying a used luxury car is harder to find. When purchasing a used luxury car, buyers can expect to encounter expensive repairs and high-tech malfunctions.
Top 8 tips for buying a used luxury car
This article will share eight essential tips to remember when buying a used luxury car, so you avoid making a wrong purchase that will cost you the road.
1. Have the vehicle scanned
The used luxury car you are considering is a high-technology machine with multiple controllers, sensors, modules, and computers. These advanced features communicate and monitor each other to keep things running. 
Whether there is a check engine light or a system warning message in the instrument cluster, make sure the vehicle you consider undergoes a full diagnostic scan, ideally by a dealer technician. 
Some probably costly problems within the sensor and electronics will cause a warning light to illuminate, while others will not. A diagnostic scan is inexpensive, quick, and can reveal various potentially hidden problems that might have evil plans for your wallet.
2. Avoid the air suspension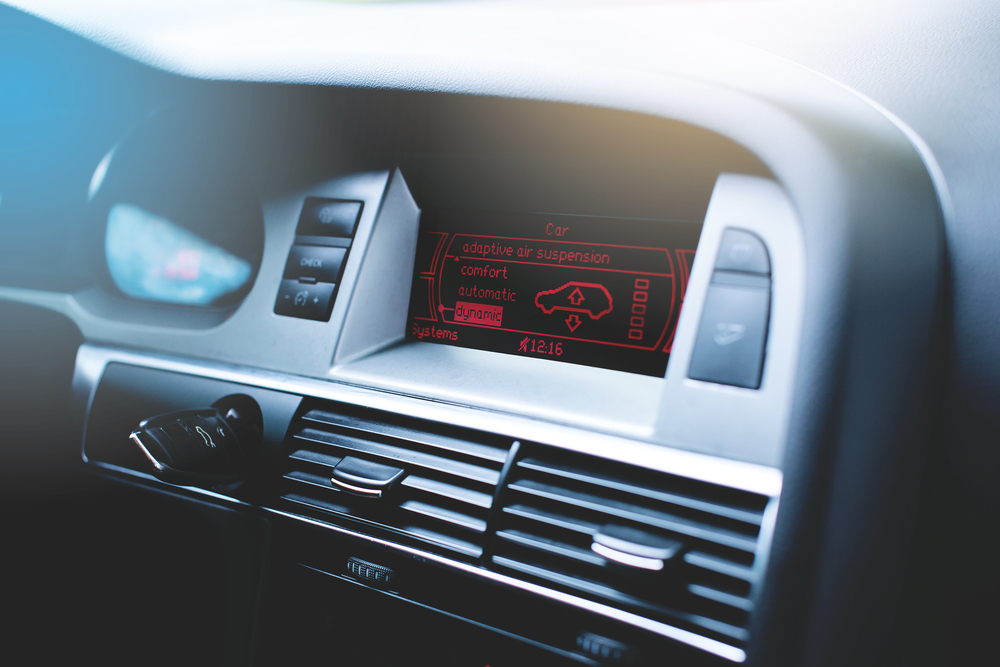 Many full-size vehicles have offered some air suspension system – and you should likely avoid pre-owned models that have them. Air suspension can enhance the vehicle's handling, but the cost of repairing it if the system ever needs repair is hardly worth it. Avoid air suspension if possible, and if you plan to ride it, consider extended warranty coverage that can protect you from maintenance and repair costs.
3. Watch out for changes
When the used luxury car you are considering was extensively modified by a racer using cheap parts, it's best to leave it. Former owners had modified their luxury vehicles from one form to another. Typically upgrades involve computer chips or tunes, specifically on supercharged or turbocharged models. However, to increase engine performance, these features have designed. Some owners also purchase suspension modifications that lower the vehicle or use oversized wheels.
4. Have the vehicle checked and updated
You must perform a PPI (Pre-Purchase Inspection) by the relevant dealer for the car you are thinking of buying. Throughout the PPI, a technician familiar with the vehicle can examine it from the rims to the roofline for signs of any myriad problems or issues. A PPI typically costs around $100 and can uncover thousands of dollars worth of problems. If any issue has spotted, include them in your price negotiations.
You should not buy a used luxury car without a PPI for maximum safety and long-term trouble-free operation. While at the dealership, speak to the service advisor about software updates. Some issues can be addressed and fixed. Running a used luxury vehicle with all software updates installed is a great way to avoid headaches and frustration when specific systems aren't working as expected.
5. Watch out for the electronics and battery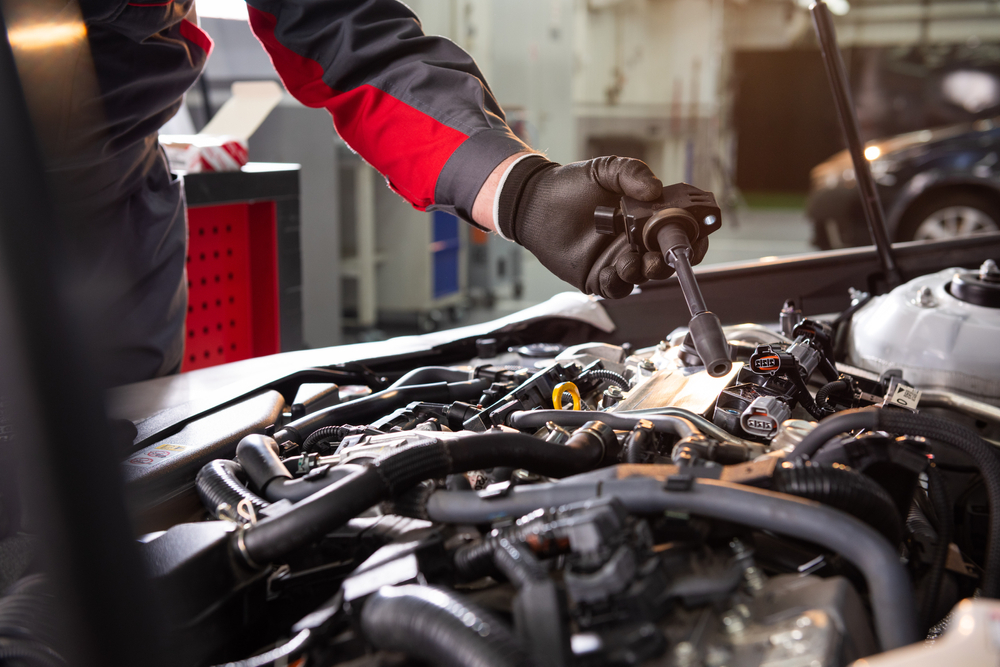 Modern electronics can become very picky in the presence of a low battery and even more so in a high-tech, feature-packed car like a luxury sedan. If the model you're looking for shows any weird things with electronic systems, involving symptoms like flickering lights, intermittent warning messages, or random non-functioning of different functions—moreover, a low battery for blaming. 
For maximum safety, you should connect a trickle charger to your vehicle's battery if you would not be driving it for a few days or more. A cheap device is available for around $30 to keep the battery charged automatically, avoiding potentially frustrating issues.
6. Be careful
Modifying a vehicle's engine management software can produce more power, although it can also damage the engine and eliminate remaining warranty coverage. Suspension modifications may cause wear, handling, and durability issues. Usually, when their installation or part's quality is poor. Oversized wheels can be more prone to damage and, depending on their size and quality, can cause handling or assembling problems. However, the average buyer must stick to a model close to the original model as possible for maximum security.
7. Must try everything
Do not be too anxious to hit the road when you make your test drive. Buyers must spend 15 minutes trying out each high-tech luxury feature built into the vehicle in question. 
Is the high-quality stereo working correctly? 

Do the ventilated seats work? 

Does the electric trunk work without problems? 

What about the entertainment system? 

The keyless entry? 

The head-up display? 

 
Before driving the car, work through the features of each system to confirm that they are operating properly. If something has broken, now is the time to find out.
8. Consider the extra costs
You can afford the luxury sedan you're looking for. However, can you afford to keep it running? Be sure to think about all the extra costs, such as high-end cars tend to cost more to secure, often requiring more expensive premium gasoline. In addition, it requires more maintenance than the Corolla you are trading in, with fluid changes and tuning, which require money to keep. 
Also, note that different substitution costs for tires, brakes, lighting equipment and suspension components are also more expensive. Typically, one buys a high-end used luxury car for the driving experience, not for the low running costs. If your budget doesn't stretch, a fully loaded version of a mainstream car might be better.
Is buying a used luxury car worth it?
It is wise to purchase a used luxury car. You can save money by letting someone else absorb the depreciation hit when a vehicle is new. A quality, stylish, and comfortable car will better suit your lifestyle. You can also get owner manuals of multiple car models and home appliances by visiting Ownermanual.co.