4 Helpful Extended Car Warranty Tips To Guide You When Buying A Cover
When buying a car, new or used, at some point you'll hear the term "extended car warranty." Most people sit there wondering what that means. Is it another extra hidden cost? Do you really need it? How much is it? Is it not covered by insurance?
The majority of drivers have no idea what an extended warranty is or what it does. To clear out the confusion, this article will lay out all the basics of an extended auto warranty to help you make an informed decision.
Table of content
What is an extended car warranty?
Differences between a factory warranty and an extended car warranty?
Do you need an extended car warranty?
Pros and cons of buying an extended car warranty
Frequently asked questions
Conclusion
What Is An Extended Car Warranty?
An extended car warranty is an insurance policy for your vehicle. It helps protect you from unforeseen expensive repairs from substandard manufacturing or mechanical failures. The extended warranty protects you long after the factory warranty ends.
Before considering an extended warranty, you need to understand what it covers and how long you anticipate owning the car. For instance, a new car has a factory warranty that covers three years and approximately 36,000 miles. If you plan to have the car for about two to three years with an annual mileage of about 10,000 miles, an extended warranty is not the right choice for you.
However, if you're purchasing a used car that is out of factory warranty or the cover is about to expire, you can get the extended warranty. With used cars, mechanical issues are rather common and you need to be prepared. If something breaks down, your car won't have to sit in the garage forever waiting to be fixed.
Differences between a factory warranty and an extended car warranty?
Most drivers learn the difference between a factory and extended warranties when it's too late. Of course, you don't need to waste your time reading everything there is about the differences. But understanding the basics will save you some heartaches and a pocket dent in the future. Let's discuss the major differences;
1. Warranty provider
Factory warranty comes directly from the automakers. This type of warranty is offered for new cars, used cars, and certified pre-owned vehicles. It covers any defective parts due to manufacturers' mistakes or poor workmanship. The warranty is transferable between owners only if the time stated has not expired.
Extended warranties can also come from the factory. However, most of them are from third-party providers extending the length of coverage and mileage. Some providers add extra goodies to add value to the cover. Remember, the more enticing offers they have, the steeper the cost.
2. Coverage options
Factory warranties have standard bumper-to-bumper and powertrain warranty covers with a few variations. A basic bumper-to-bumper warranty covers all major vehicle systems, air-conditioning, heating, electrical components, steering, hybrid vehicle parts and high-tech systems, and safety features.
Powertrain repairs do not come cheap. The powertrain warranty covers the engine, axles, transmission, driveshafts, gasket, seals, and transfer case, etc. The coverage period of about five years or 60,000 miles, lasts longer than bumper-to-bumper.
For the extended warranties, you get both the bumper-to-bumper and power train covers plus a few more options. You get the freedom to personalize your extended warranty with corrosion, roadside assistance, and normal tear and wear as optional covers.
The extended car warranty entices you with covering normal repairs and routine services. Different plans can also snug you great deals for accidents, routine maintenance, and upgrades.
3. Restrictions and limitations
Factory warranties are strict about upgrades and altering your car's normal functions. Similar to phones and other appliances, once you break the screw seals trying to fix it they can't accept it later on. Generally, the factory warranties won't accept personal tampering or a mechanic who isn't manufacturer-approved.
But for extended car warranties from third-party providers, they accept a variety of recognized garages, mechanics, and dealerships. At least now you don't have to worry much about limitations.
4. Cost
You may think factory warranties are free but they are not. They are perfectly hidden inside the overall cost of the vehicle and most people don't even notice. This means you can pay for it cash or work out a plan.
For extended warranties, the subscriptions have separate costs and you can pay for it yearly or monthly. The cost ranges from $ 1000 up to several thousand dollars depending on your coverage plan and the extra plans you picked. Always remember, the price is negotiable and you should look for what works best for you.
Do you need an extended car warranty?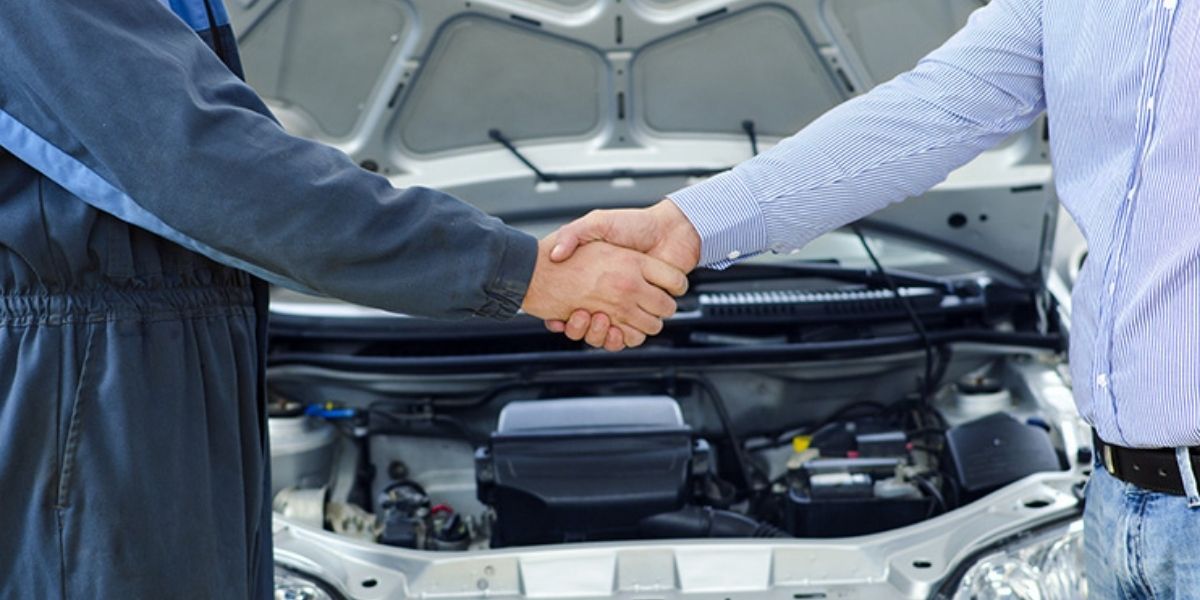 There is no definite answer to this question. It widely depends on how long the factory cover lasts and how long you'll have the car for. If you're purchasing a new car, or a reliable car and have backup emergency funds to cover basic repairs and physical damage, you don't need the extended warranty.
However, if the factory warranty expires, you'll have to foot all the repairing bills and it may be expensive. Most people choose to buy an extended car warranty for their own peace of mind.
Pros of buying an extended car warranty
Saving on repair costs: If you buy an extended car warranty, you won't have to stress over the unexpected repair bills. Instead of paying exorbitant prices, the contract covers the cost. You'll only be responsible for deductibles if you have one, otherwise, the warrant pays for the rest.
Service extended protection: The service covers costs not included in the factory warranties.
Optional add-ons: You get purchasing flexibilities and a range of optional add-ons otherwise not included in the factory warranties. The extra options don't have to be bought when getting your car. This allows you enough time to check your options and make an informed decision.
Cons of buying an extended car warranty
Cost: The steep upfront and deductible costs will drain your wallet. Extended car warranty does not come cheap and maintaining a car already puts you on a tight budget.
Usage: Extended car warranties work similar to insurance policies and if by any chance you don't make any repairs, you lose your money. Moreover, if you also use it, the cost of the repair is less than the cost of the warranty.
Coverage: The warranty doesn't cover everything. Read the fine print and understand what it doesn't cover. Otherwise, a repair bill you thought was covered may surprise you.
FAQS
What are some of the common types of car warranties?
Bumper-to-bumper warranty: This warranty is also known as a "comprehensive" or "new car" warranty.  It covers all new cars and will help you replace faulty vehicle components such as audio system glitches, window seizes, and HVAC system leaks. The warranty doesn't cover battery replacement, tires, tear and wear, routine services, and safety checks.
Factory warranty: This type of warranty varies from one dealership to the next and the terms may be slightly different. In the contract, they include all repairs and services covered by the warranty. Terms and conditions are laid out clearly and you as the buyer should read them carefully.
Extended warranty: If you require an extensive coverage period, you can opt for this warranty. you can get them from third party companies and will cost you a little extra. The cover is different from the factory warranty and is mostly recommended for used cars.
Powertrain warranty: This covers the most important car components that are essential to its operating. If the axle, transmission, driveshaft, engine, or another component that generates or transmits power dies unexpectedly the warranty will cover the cost.
How does the extended warranty work on a used car?
When buying a new car, you are assured if the car has mechanical issues, the factory warranty has you covered. However, with a used car, the warranty might have expired and you have to foot your repairing bills. This is where you need an extended car warranty to bail you out of unforeseen expensive repairs.
When is it a good idea to purchase an extended car warranty?
as mentioned above, if your car is still new, an extended car warranty is not a must not unless you need additional cover. Sometimes, the third-party companies offer extra add-ons, with an extra fee of course. An average policy ranges between $1,500 and $4,000 and it's a good idea to plan how you're going to finance the warranty before you sign the contract. If you're not in a position to pay for it up front, there's always an option that allows you to play in installments.
Does it matter in which state you buy the warranty?
Before you purchase any extended car warranty, make sure you confirm if it works in different states. Some companies and dealers offer services in specific regions. You don't want to drive away from your home only to run into car trouble within your coverage area. Also, confirm if you need prior authorization from the company for any repairs or towing services. Ask if you can get assistance after business hours and if they have a toll-free number that actually works.
Conclusion
Extended car warranties will help protect you from unforeseen repair bills. You may need to take some time before buying any warranty. There are many third-party warranty providers and they provide different alternatives. With the right information, you can get a good deal that will give you value for your money. For more tips on how to maintain your car, check out the owner's manual for the best guidance.