The Vehicle Owner's Manual is Your Best Friend
Whenever we buy a new car we must understand that the most important thing that comes along with it is its owner manual. Though no one try to read the manual but one must always keep it in mind that it is your best friend when you buy a vehicle.
Many people today when buy a new car they just don't care to read the car's owner manual as they find it very boring. Although, car manual book carries all the necessary information about the vehicle that will be helpful to you in many ways.
It has everything in detail to help improve your ownership experience. Inside the manual you will get all the information from setting up the new car to its maintenance tips and schedules, service records and everything from engine to its boot box.
Here in this post, we're going to explore how useful the car owner's manual is and how much worthy it is when you drive your car.
Car Owner Manual Uses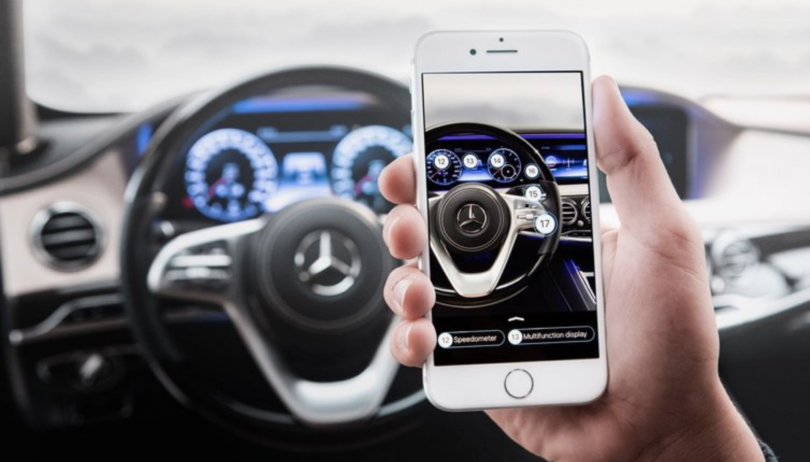 Setup Instructions
Today we all know that cars come with advanced features. A new vehicle always needs help to setup the new settings and user input. Features like Bluetooth, keyless entry, voice recognition etc. needs to be set up.
With the help of user manual you can easily do this. Also, through user manual you may come across many new setting options which are find to find manually. In your owner manual you will very fine details and clear instruction about every mode.
When Looking to Change the Interior or the Exterior
Whenever you think you need to change the interior or exterior of the vehicle you must fist look into your owner manual. There you will find all the measurements of the particular area that are planning to modify and these measurements will be needed by the worker to work on it. For an example, if a person wants to adjust the fabric of the interior, the manual should also have measurements of the interior.
Car stops in the middle of the road
Chances are high that your vehicle may stop in the middle of the road other day and the reason behind this may be simple. In many situations nothing worse happens and this can be due to a lose battery terminal or the sulphur deposits on the terminal.
Whenever your car stops you should directly open the car manual and look for the reason behind it. Sometimes a DIY can get you out of the situation. When you cannot find a solution and you struggle to find the solution then you will find a phone number of the nearest service centre for your car.
Maintenance Schedule
When you purchase a new car or even buy a used one, its maintenance should be the priority. Through user manual you can easily catch early problems if you have read the manual. Also the guide will help you know when to take your car for service and you can even store the service records on it. This way you can increase your car's performance and your vehicle will last long.
Need to do a small DIY like cleaning/changing the airfilter/spark plug or some other components
Sometimes when you need to clean the filters can be a tough task to do. Long time ago we went on a trip to mountains nearby and the condition of the road was not good. It was dust around our way. Our car lost down its power because of the choked air filter.
Our driver tried to open the filter box but it was a tricky task to do as he cannot open it himself and clean. Somehow we reached to the garage nearby and get it fixed. There the mechanic asked us to have a look at the owner manual and when just tried reading it we found that how easy it was to open the filter box and clean the filter.
Everything was beautiful instructed on it. This is why we should always carry the car manual with us and should try to find out the solution on it when nothing works.
Safety tips for driving
We're looking to the internet for safe driving tips. Yet, look at the owner's manual, there are a few pages that describe very well how to drive safely. I've seen it in nearly all the manuals I've been through. If one follows, I'm sure he's not going to be a loser.
You will find lot of other information like decoding dashboard lights, gas grade, ideal tire pressure, initial vehicle set up and much more than this. We recommend you to go through the entire vehicle owner's manual before driving your new car. Remember every model is different and you should know all the vehicle's quirks and oddities.
How to Check and Refill Fluids
It is easy to know where the fuel tank is and how to refill fluids but do you know there are also many other fluid tanks in your car. These tanks are of windshield wiper fluid, coolant, clutch fuel tank, brake fuel tank, or engine oil tank.
Your car owner manual will help you know where to fill fluid on these tanks and how and when to refill them. You'll also learn if it is easier to check the fluid when it's hot or cold.
Oil Change
The most important thing in your vehicle is it engine oil. Your car's life depends on it. The vehicle manual will help you know which is the best fuel to use on it and when to fill up tank.
It also give you useful information about what kind of fuel to use, when to fill up tank, how to check the engine oil level and how long you can go between oil changes. Oil page is the most important page in your owner's manual and you should indeed read it more than once.
Conclusion
The manual has all the information about your vehicle from care, protection and personalization of your vehicle. This makes it important that you always read the owner manual before driving it.