Hyundai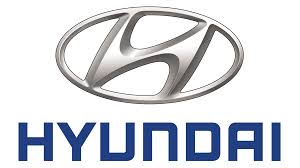 Hyundai is a South Korean multinational automotive manufacturing company having it's headquarters in Seoul. It is the third largest vehicle manufacturer in the world. It was founded by Chung Ju-yung on December 29th1967. Hyundai operates the world largest integrated automobile manufacturing facility in Ulsan, South Korea which has an annual production capacity of 1.6million units.
Major Brands of Hyundai
The major Brands operated by Hyundai include, Hyundai Elantra, Hyundai sonata, Hyundai Tucson, Hyundai sonata FE, Hyundai Veracruz & Genesis.
Types of Cars/Trucks of Hyundai
The major Brands of Hyundai are compact cars, mid-size cars, subcompact cars, compact sport utility vehicle, crossover SUV.
Major innovations by Hyundai
The "BLUEDRIVE", is one of Hyundai major innovations. The bluedriveis an eco friendly technology with cars which lead the pollution free mobility era by improving fuel efficiency and seeking new energy possibilities.
Most Sold vehicles types by Hyundai
Most sold vehicles types by Hyundai are; Hyundai Accent, Hyundai Azera, Hyundai Elantra, and Hyundai Ioniq.
Most common problems with Hyundai accent
Boot leak

Engine management warning light/rough idling

Electric window problem
Most Common problems With Hyundai Elantra
Power steering out

Engine tickling

Mpg not close to Epaesptinates